Central Florida Expressway Authority (CFX) has employed AtkinsRéalis to design an elevated 2.8-mile four-lane toll road above the median of the existing Central Florida Expressway, near Orlando.
Under the six-and-a-half year $21M US Design-Bid-Build contract, AtkinsRéalis will employ design innovations and accelerated bridge construction techniques to create substantive construction cost savings for CFX on the 58-span elevated expressway.
Additionally, 3D modeling, and renderings created by AtkinsRéalis' Global Technology Center (GTC) will streamline the construction schedule and reduces the project's carbon footprint. The new roadway will provide congestion relief along the heavily traveled corridor.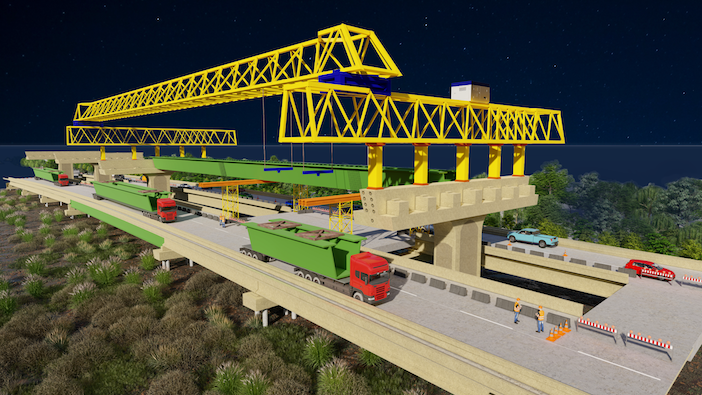 "Modernizing transport infrastructure by using innovative design and building techniques is one way we leverage our expertise to support the communities served by safe and efficient roadways, and it is also how we deliver projects to clients on time and on budget," said Ian L Edwards, president and CEO of AtkinsRéalis.
"Our data-driven approach to design and scheduling, guided by our highly skilled people and their innovative ideas, led the winning selection," said Steve Morriss, president of engineering services in the US for AtkinsRéalis. "Our specialized expertise combined with leading-edge industry technology enables us to provide our clients with exceptional engineering analysis and value."
Using AtkinsRéalis' Global Design Framework, up to 200 staff members will collaborate on the project providing design for CFX's largest project in its five-year work program.