PTV UK will be exhibiting at Traffex and Parkex 2019.  You can find us on stand J038.  Come along and meet the team to find out more about how we can help support you with the software and services we provide.
PTV Group is a market leader in the development of transport planning, traffic engineering and logistics planning and optimisation software worldwide. PTV Group's solutions are cutting-edge and our clients apply our software on innovative and sustainable projects and designs.
The PTV Vision Software suite, including Visum, Vissim, Viswalk, Vistro, Safety, Balance, Epics and Optima, can cater for every scale needed – from strategic transport planning and traffic engineering to operational planning, pedestrian engineering, safety analysis and real-time predictive modeling. The PTV Logistics Software Suite includes solutions for the scheduling and optimization of transport routes and trips, distribution planning and fleet management as well as truck navigation and parking.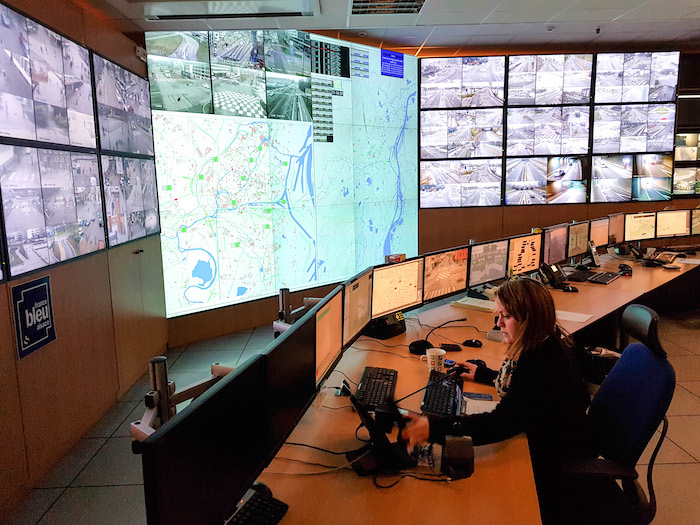 PTV has more than 600 members of staff in 15 offices worldwide, including an office in Birmingham, UK, while the global headquarters are located in Karlsruhe, Germany. The success of PTV's software is attributed to its scientific validity, powerful evaluations and strong visual outputs. PTV's software is being used to inform complex decisions by consultants, public authorities, private enterprises, academics and third sector organizations in over 120 countries, by enabling them to test and optimize designs, increase energy efficiencies, reduce accidents and communicate concepts to both technical and non-technical audiences.
PTV Group has a strong team of experienced software developers, research scientists, engineers, planners and business experts, who have inherent knowledge of PTV software. PTV also provides a range of services to its clients to help them use PTV software to its fullest potential, through on-the-job technical support, training courses, software maintenance and advice on modelling tasks for particularly complex projects.