The second day of the ITS America Conference & Expo got underway in style with the opening of the conference floor, the announcement that attendance, at over 3,000, is already record-breaking for the event and the launch of a new safety challenge from the USDOT, with US$6 million in cash prizes available.
ITS America President and CEO Laura Chace set the tone for the first plenary session with a focus on safety, highlighting in her opening remarks a recent tragic, fatal crash involving a family during spring break – a time when Chace herself was undertaking a long road trip with her family.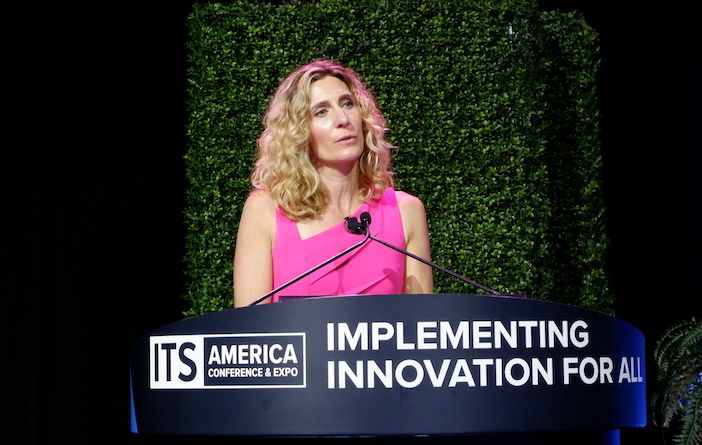 It was standing room only in the main auditorium as Chace challenged the room to implement safety technologies. "What is your plan?" she said. "Are you doing everything you can to implement innovation save lives? What is your plan to save lives? We are all in this together."
Chace then introduced Robin Hutcheson, deputy assistant secretary for safety policy for the USDOT, who spoke of the department's efforts to improve safety including Transportation Secretary Pete Buttigieg's personal touch meeting truck drivers – and closed her address by announcing the launch of a new initiative focused on reducing road injuries and deaths: The USDOT Intersection Safety Challenge.
"We're calling on the industry to unleash innovation to solve safety problems at intersections," said Hutcheson. "The challenge now is to develop innovative intersection life-saving solutions that are safe and effective and affordable enough to allow deployment at scale across the nation."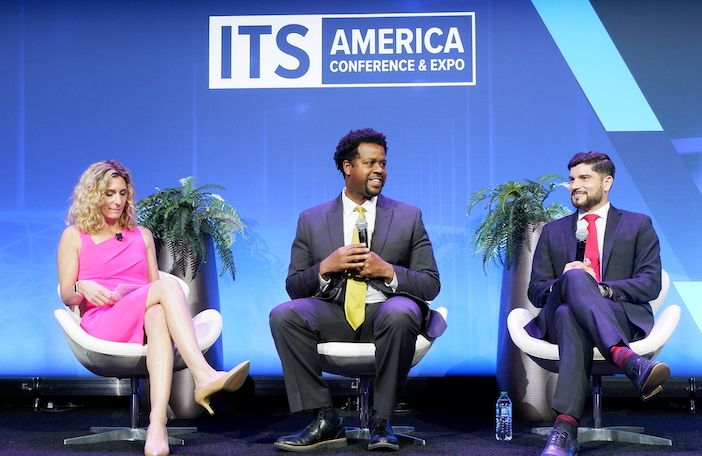 Later in the plenary, Robert Hampshire, the USDOT's deputy assistant secretary for research and technology reiterated the importance of the safety challenge: "We know that last year 43,000, people died on our roads – 25% of these deaths happened at intersections," he said. "We know this is a major challenge and it's an area where we can make a big difference for safety. This is why we have announced the Intersection Safety Challenge, which is part of our national roadway safety strategy to get to zero fatalities."
Speaking during his on-stage discussion with Chace and Dr. Morteza Farajian, senior executive at the USDOT's Build America Bureau (the Bureau), Hampshire added: "There are no restrictions on who can apply – it is a pure challenge – private sector, academia, non-profit, cities… And there are prizes associated with it. I look forward to seeing what you guys come up with!"