With the start of its annual meeting just a few weeks away, ITS America has announced new sessions, demonstrations highlighting connected vehicle (CV) technology, and a Mobility on Demand (MOD) forum.
Under the banner, 'Intelligent Mobility: Safer. Greener. Smarter', this year's event will be held from June 4-7 at the Walter E. Washington Convention Center in Washington DC. ITS America, its members and delegates will cover the business challenges around the federal, state, and local policy and legislation for intelligent mobility. The USA's transportation industry will convene with the aim of leading the conversation that will determine the country's regulatory and legal environment for data sharing, privacy, security, safety, testing, workforce, and automation. The meeting's program aims to highlight seamless mobility around the movement of people, data and freight. The latest additions to the event include: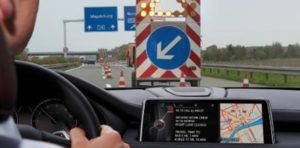 Demonstrations –
Audi and Traffic Technology Services (TTS) will demonstrate two connected vehicle applications: Time-To-Green (TTG) and Green Light Optimized Speed Advisory (GLOSA);
Ford will demonstrate cellular vehicle to everything (C-V2X) technology with vehicle-to-vehicle (V2V), vehicle-to-pedestrian (V2P), and vehicle-to-intersection/infrastructure (V2I) safety scenarios;
Flir will demonstrate how thermal cameras enhance the effectiveness of advanced driver-assisted systems (ADAS) and other safety applications.
GEWI and iCone will demonstrate a product for smart work zones that enables agencies to capture real-time work zone data.
Executive sessions –
In addition to the keynote speeches and panels previously announced, six executive sessions have been scheduled. Topics include:
Saving the 5.9GHz spectrum for transportation communications;
Opportunities related to autonomous vehicles (AVs) and healthcare, aging, and people with disabilities;
How innovative mobility solutions are improving accessibility for all users;
Challenges and opportunities of data sharing for transportation operations;
The Together for Safer Roads coalition offering a cross-industry perspective on connected, safer transportation;
Freight in the 21st Century.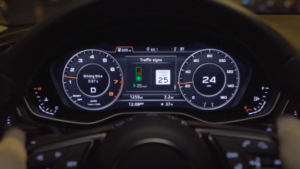 Ancillary meetings –
Mobility on Demand (MOD) Forum (June 3)
Following on its April launch event in Seattle, the Mobility on Demand (MOD) Alliance is hosting a forum to showcase key successes and discuss key issues, including sharing and harnessing data. Speakers include Phil Washington, CEO of LA Metro, and Hardik Bhatt, leader of Amazon Web Services' digital government vertical division.
State DOT Roundtable (June 6)
State department of transportation (DOT) executives in charge of ITS deployments will discuss their experiences, successes, failures, challenges, and other lessons learned in launching projects and preparing infrastructure to meet and support future mobility demands.
Women in ITS Breakfast (June 7)
A panel featuring female transportation leaders will discuss specific challenges and opportunities unique to women in a new era of mobility, such as the cost of ensuring safe transportation, the use of new technologies to improve quality of life, and the importance of female leadership in the development and deployment of technology and services. Panelists include Jennifer Cohan, secretary of Delaware DOT; Jane Lappin, director of public policy and government affairs at the Toyota Research Institute; Jennifer Mitchell, director of the Virginia Department of Rail and Public Transportation; and Maggie Walsh, chair of the WTS Board.