Georgia's smart transportation testbed The Ray, has partnered with Geotab Intelligent Transportation Systems (ITS) to analyse where zero-carbon fueling stations for trucks should be positioned across the nation for maximum effectiveness.
Building on the success of the 2022 data-driven analysis of truck movement patterns pilot, The Ray and Geotab ITS have launched a series of freight electrification clinics tailored for transportation agencies.
These clinics will provide valuable aggregate insights, enabling agencies to strategically determine optimal locations and designs for high-powered EV charging and hydrogen fueling infrastructure.
"In an era where the demand for sustainable progress is escalating, the necessity to strategically allocate EV infrastructure – which can be a considerable expense – is critically important," says  Nate Veeh, senior business development manager at Geotab ITS. "By collaborating with The Ray and leveraging best-in-class aggregate data from Geotab ITS, our goal is to support transportation agencies across the country to help ensure that infrastructure materializes at locations where its impact will resonate the most, facilitating a more meaningful, sustainable and efficient movement of goods."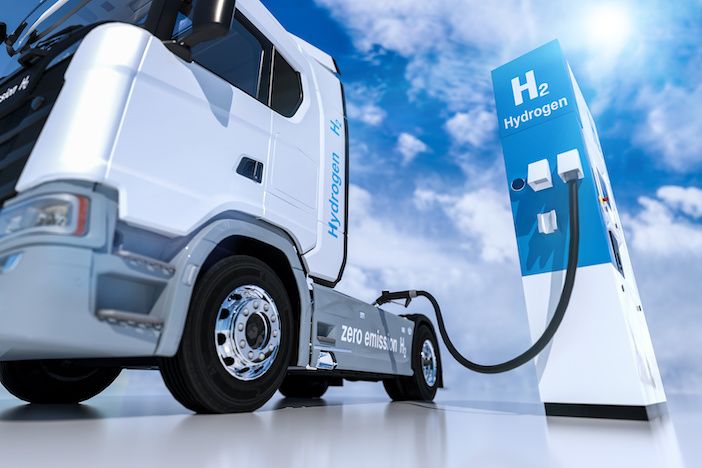 "The Ray and Geotab ITS are meeting the moment by working closely with transportation agencies across the nation to analyze truck travel trends within their jurisdictions," says Laura Rogers, deputy director of The Ray. "The clinics and resulting analysis will inform investments in zero-carbon fueling stations, ensuring the highest utilization rates possible."
Transportation agencies will have a unique opportunity to participate in these clinics and leverage a wealth of aggregated data insights from more than 3.8 million connected commercial vehicles and trucks, made available through the Geotab ITS Altitude platform.
In addition to identifying optimal locations for zero-carbon fueling stations, The Ray can provide agencies with perception on ideal locations for right-of-way (ROW) solar installations and opportunities for ROW transmission, the energy infrastructure that is urgently needed in parallel with increasing supply and demand.