Now part of the Cubic Corporation's Transportation Systems (CTS) business division, Texas-based transportation equipment manufacturer Trafficware has released the latest version of its industry-leading ATMS.Now transportation management system.
Trafficware's ATMS is a central management system that brings traffic network data into a single repository for a real-time, integrated view of traffic operations. The new version of the ATMS system includes user-interface customization enhancements and metadata for connected vehicles (CV). The ATMS 2.9 release contains more than two dozen new features developed from direct input from hundreds of ATMS customers from all over the world. Trafficware has more than 250 major installations with its equipment deployed at more than 50,000 intersections globally. Cities such as Houston, Las Vegas, Orlando, New Orleans, Palo Alto and Cairo (Egypt) rely on the company's ATMS system for complex transportation networks, as do the US states of New York, Louisiana and South Carolina.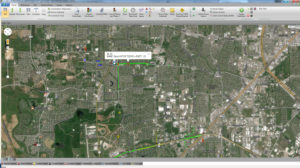 Several customization enhancements to the graphical user interface are included as part of the standard system offering. Among the upgrades to the system's user experience is a new intersection layout, allowing a more intuitive visual display of geometry, phasing, movements and priorities. Users can create templates for different intersection types and load predefined templates if intersections have identical or similar layouts. Additionally, users can choose to create scan elements automatically with all parameters pre-populated, after defining the layout for a new intersection. ATMS 2.9 provides additional metadata for the intersection layout, available via the Connected Vehicle Module, as well as through TidalWave, an award-winning, live streaming traffic information service powered by intelligent edge analytics.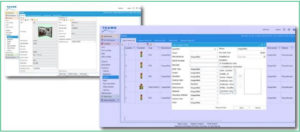 The ATMS platform also has other modules available, including:
SynchroGreen Adaptive Signal Control that adjusts timing plans based on current traffic conditions;
Traffic Engineering Asset Management Software (TEAMS) that helps agencies track their inventories of traffic equipment;
Signal Performance Measures datalogging system;
Emergency vehicle route modifications;
WEB that disseminates real-time traffic and congestion information to the public;
TSP (Transit Signal Priority) for public transportation;
StreetSync for field configuration through a tablet or laptop computer;
CCTV camera integration;
CMS (Changeable Message Signs) control and management;
Alpha UPS (Uninterruptable Power Supply) configuration.
"We have always believed the technology that agencies invest in today should continue to improve over its lifespan. This doesn't mean a predictable cadence of releases across software platforms, but rather new releases consisting of features that customers truly value most," said Jon Newhard, vice president and general manager of Trafficware at CTS. "ATMS 2.9 is our latest proof-point in that vision and includes enhancements to our connected vehicle capabilities. Through deploying connected vehicle technology in thousands of intersections across the USA, we are enhancing the ability of those data feeds to be consumed beyond the connected vehicle. This is part of enabling a world of 'infrastructure to device', which is an essential part of Cubic's NextCity vision."