German automotive technology supplier Continental is rapidly expanding its digital platform and other services for smart parking, with worldwide availability for the new systems planned by the end of 2019.
Continental is rolling out its services for providing information about available off-street parking spaces to 14 countries, with those covered now including the core European markets of Germany, Austria, Switzerland, France, Belgium, Luxembourg, the Netherlands, Spain, Italy and the UK. The data is aggregated and processed to ensure that it is accurate, complete and up to date. The company is upgrading its parking platform, with services that offer real-time occupancy data from parking garages, as well as relevant information concerning prices, opening hours and electric vehicle (EV) charging stations. The infrastructure data is gathered from a range of sources. A strict quality process and an in-house data team guarantee that the company can keep its data services timely and up to a high standard of quality.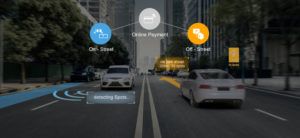 The company says that preparations for the worldwide roll-out are in full swing, with implementation scheduled to take place during 2019. The data is sold in license packages to map providers and auto makers, making it possible to reach drivers directly via their onboard and other aftermarket navigation systems. The data can also be used through Continental's free Parkpocket smartphone app, which is available for Apple and Android devices in English, German, French, Dutch, Spanish and Italian. In addition to off-street parking information, Parkpocket is aiming for a comprehensive range of products in the field of smart parking with the introduction of mobile payment services. The app offers a mobile payment system that allows users to pay their parking fees conveniently via the app, without the need to carry cash. Real-time information on on-street parking is due to be added in the second half of 2019.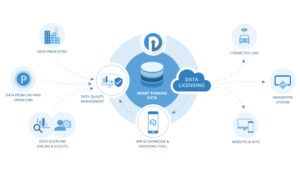 "The combination of our data sources and automated quality assurance means that in our core markets, we are able to achieve almost total coverage in cities of more than 25,000 inhabitants with more than 70,000 POIs (points of interest)," said Jürgen Schweiger, head of 'Map&Parking' in Continental's ITS business division. "Our core competency in this regard rests on the quality of our data, which ensures the best possible user experience in those countries."
Stefan Bader, who is responsible for parking systems at Continental, added, "We are working hard on a high-resolution on-street parking map containing all static information and letting users know about parking spaces currently becoming vacant in real-time, as well as predicting which curbside parking spaces are likely to be occupied. This system's high precision, coupled with its scalability, means that it is likely to supersede current stopgap technologies in this market entirely."