One of the USA's leading suppliers of applied informatics systems for the transportation industry, Iteris Inc., has formed a new strategic partnership with internet technology and services developer Cisco that will promote Cisco's Connected Roadways solution through several initiatives between the two companies.
The two companies have deployed an edge-processing Internet of Things (IoT) solution with the City of Las Vegas, Nevada, that will combine data feeds from the Iteris Vantage Next video detection platform with the Cisco Kinetic software solution to analyze multimodal data from vehicles, bicycles and pedestrians for a number of high-value use cases to improve traffic flow and reduce congestion. Pedestrian safety and connected vehicle (CV) applications in particular will be highlighted throughout the collaborative program, which will include a demonstration at the Smart Cities Innovation Accelerator during The Innovator's Forum, which is taking place in Las Vegas this week. Cisco's Connected Roadways portfolio includes hardware and software systems to provide an end-to-end, highly secure network, from vehicles to roadways to surrounding infrastructure, using the company's Kinetic IoT operations platform.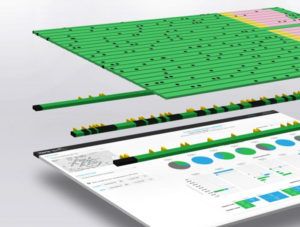 Additionally, through a broader partnership agreement, Iteris and Cisco will address smart city initiatives through joint sales and co-marketing activities to key accounts across the USA. This will include highlighting the integration of Cisco communication systems into current and future projects, ensuring its mutual customers have the most secure and reliable communication infrastructure for their end-to-end transportation systems. In addition, by integrating Cisco hardware and software at the edge, the cloud-based Iteris Intersection-as-a-Service offering will be able to support advanced capabilities for edge processing, as well as larger data sets and connected vehicle applications. Future integration of Iteris video and radar detection sensors with the Cisco Kinetic platform will be showcased at intelligent transportation systems conferences throughout the year, including the upcoming ITS America Annual Meeting in Washington DC, from June 4-7.

"We are excited to showcase how seamlessly our advanced video detection integrates with Cisco's industry-leading networking capabilities to ultimately enhance safety and mobility across the nation's transportation networks," said Todd Kreter, senior vice president and general manager of roadway sensors at Iteris. "We have been a key proponent of connected vehicle integration for many years, and this partnership with Cisco is further testament to our dedication to advancing multimodal safety technology throughout our business."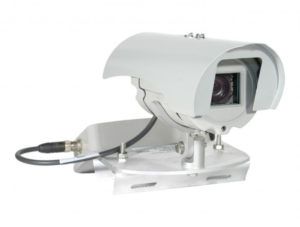 Michael Sherwood, director of information technologies at the City of Las Vegas, commented, "Las Vegas is renowned for its heavy pedestrian traffic, so we are constantly working to deploy innovative, multimodal technologies to better manage the flow of vehicles and people. Iteris's integration with Cisco's Connected Roadway solution will produce insights that highlight the advantages video detection and advanced networking can have on a city's transportation system."