One of the US Department of Transportation's (USDOT) Connected Vehicle Pilot projects has successfully demonstrated connected vehicle technology application in transit vehicles for the first time.
Last week in Florida, the Tampa Hillsborough Expressway Authority (THEA) and the Hillsborough Area Regional Transit Authority (HART) demonstrated connected vehicle technology in HART transit vehicles for the first time.
The live demonstrations were a milestone for the THEA Connected Vehicle Pilot, which has now deployed the potentially lifesaving technology in 1,000 cars, 10 buses and eight streetcars to improve safety and mobility in downtown Tampa. The connected vehicle-to-everything (V2X) technology enables vehicles to communicate wirelessly with each other (V2V), with traffic signals, crosswalks and other infrastructure (V2I), and with pedestrians (V2P).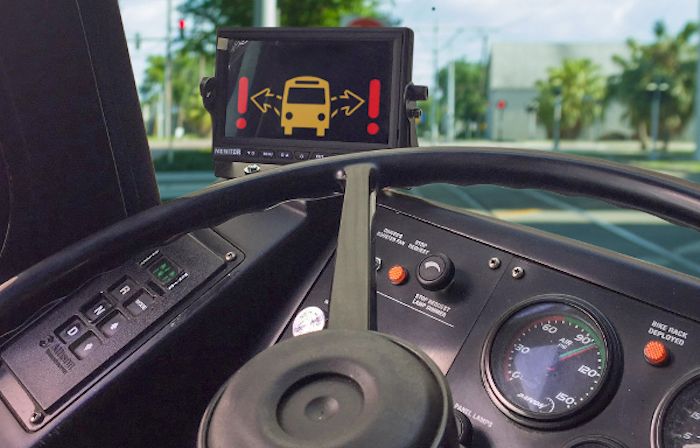 In a series of controlled demonstrations, onboard equipment successfully alerted drivers to potential collisions between a car and a TECO Line streetcar; between a car and a HART bus; and between a car and a pedestrian.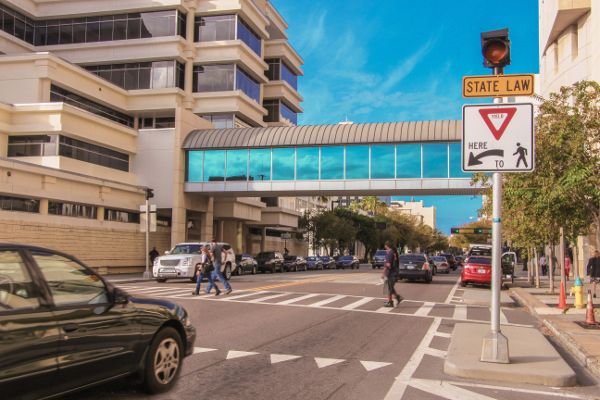 The THEA Connected Vehicle Pilot is sponsored by the USDOT, which participated in the demonstrations along with officials from the Florida Division of the Federal Highway Administration (FHWA). The three separate demonstrations comprised: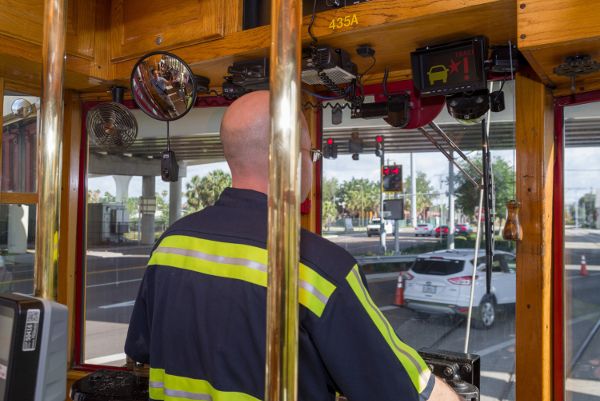 • Scenario 1 – Streetcar Safety, which started at the TECO Line Streetcar System's Centennial Park Station near the intersection of 20th Street and 8th Avenue. As the streetcar pulled away from the station, a car passed on the left and initiated a right turn in front of the moving streetcar. The technology enabled both vehicles to communicate with each other and as a result, the driver making the turn received an audible warning and a visual alert on the rearview mirror display. The streetcar motorman also received an audible warning and visual alert, and brought the streetcar safely to a stop;
• Scenario 2 – Bus Safety, where a HART bus and a car approached the intersection of Meridian Avenue and Whiting Street from two different directions. Wireless communication enabled both equipped vehicles to share vital information, including location, speed and heading, and the vehicles' onboard systems calculated that a collision was imminent. Both drivers received an audio and visual alert, so they could brake in time to avoid a crash;
• Scenario 3 – Pedestrian Safety, where a busy crosswalk is equipped with a lidar pedestrian detector and a roadside communications unit (RSU). The lidar system detected the pedestrian, the RSU transmitted the information to the vehicle's onboard unit (OBU), and the driver received an audio warning and a visual alert in the rearview mirror, and brought the vehicle safely to a stop.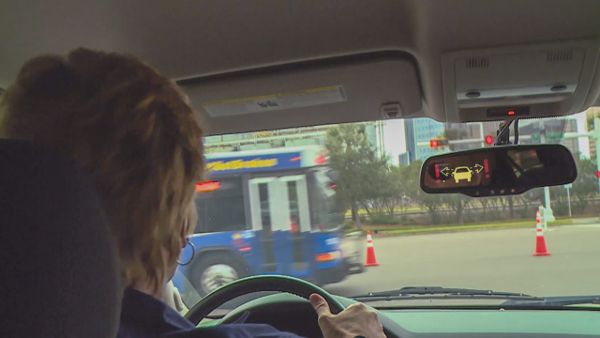 "The connected vehicle pilot is great for Tampa because this is new, innovative technology," said Bob Frey, THEA's director of planning and innovations. "If you see what is going on around the world with autonomy, connectivity and smart cities, it's all coming, and Tampa is going to be among the first. We have a base infrastructure in place that we can build on, and that gives us an advantage."