The UK's national mapping agency, the Ordnance Survey (OS), has started capturing road data in Oxfordshire that will be used in the world's first artificial intelligence-based (AI) simulation model for testing autonomous vehicle safety.
As part of its vision to enable a fully connected digital Britain, OS is collaborating with 10 partners in the UK government-funded OmniCAV project, which plans to shape future connected and autonomous transportation options, with the company's survey vehicles collecting 'real world' road and roadside data to help enable that vision. OS is leading the capture, processing and serving of next-generation mapping, which includes 3D geometry and information about roadside assets and their characteristics. OS is working with Trimble's UK distributor and survey company KOREC on the data capture, using Trimble's next-generation MX9 mobile mapping system.
The data that OS has started collecting will be made into a 3D model that will be entered into project partner XPI Simulation's simulator software to act as a virtual proving ground for running test scenarios. This high-fidelity model of real-world roads will be populated with realistic AI-based road users, trained with traffic camera data. Analysis of accident data, near misses and insurance data will be used to create an extensive open-access library of virtual reality simulator scenarios to test connected and autonomous vehicles (CAV).
The principal aim is to achieve data standards and requirements that can be developed to enable the real-world deployment and operation of CAVs. It is hoped the creation of a certification process that incorporates the virtual test environment and the subsequent real-world testing will accelerate the safe deployment of CAVs onto UK roads. To accelerate the validation of CAV systems in the real world, a vast number of scenarios can be tested virtually by the OmniCAV team.
The digital environment allows the project team to learn quickly and in safety, enabling a rapid understanding of the behavior of CAVs. The county of Oxfordshire is ideal for this project because of its convenient mix of rural and busy urban roads and difficult intersections where incidents are most likely to happen. If successful, OmniCAV hopes to scale this work internationally to establish the UK as a global leader in simulation-based certification of CAVs.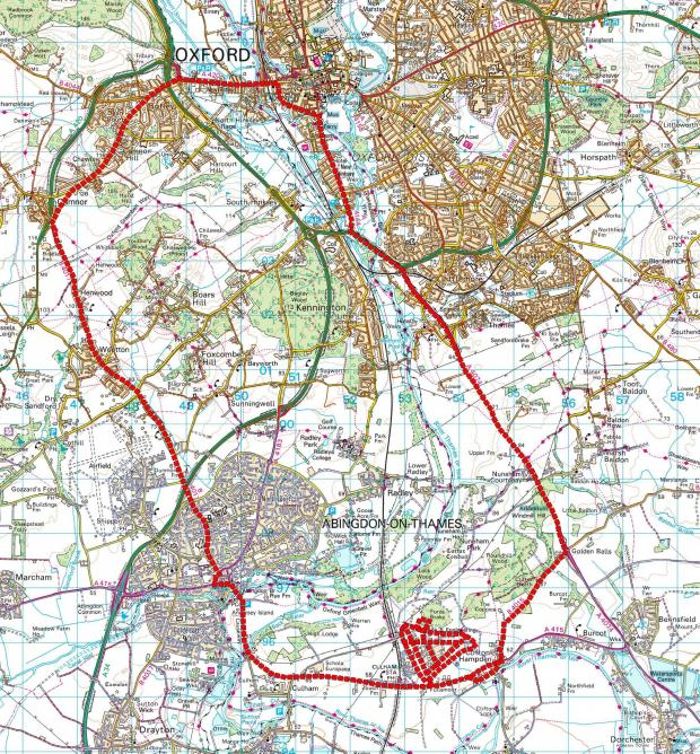 "Testing in the simulation allows the project team to operate in safety without any consequence to the real world," explained Simon Navin, head of innovation programs at OS. "The project will culminate in a CAV being put through the entire end-to-end OmniCAV testing program, from simulator-only, to controlled environment, to on-road testing. Through representation on international standard committees, OmniCAV's results will influence, or lead to the creation of, new international standards to ensure safe deployment and certification of CAVs."
Led by Oxford University spin-off company Latent Logic, the other partners in the OmniCAV project are: Admiral, Aimsun, Arcadis, Arrival, Oxfordshire County Council, UK Atomic Energy Authority, WMG (at the University of Warwick), and XPI Simulation. The UK insurance industry's automotive testing organization Thatcham Research is providing advice as a non-funded partner.