VITRONIC

VITRONIC is an owner-managed group of companies with headquarters in Wiesbaden, Germany, and several international subsidiaries. The group is a world leader in industrial machine vision covering a wide spectrum from standard products with customer-specific upgradeable modules to individually customized solutions in its core sectors of industrial automation, logistics and traffic technology.
Since VITRONIC was founded in 1984 it has grown on the strength of its own resources. Today VITRONIC is represented by 700 employees on four continents. VITRONIC products are currently used in over 40 countries. In 2014, the VITRONIC group generated total revenue of more than 110 million Euros.
VITRONIC products are state-of-the-art and are guaranteed to offer our customers maximum benefits. The group invests over 10 percent of total revenue each year in research and development. All solutions are developed and designed by VITRONIC and manufactured in Germany.
VITRONIC's core competency in the traffic technology sector is the monitoring of vehicles in moving traffic. With our PoliScan family of products, we offer national agencies and private service providers systems for speed enforcement, red light enforcement and license plate reading. Toll system operators use our TollChecker system to automate toll collection and enforcement.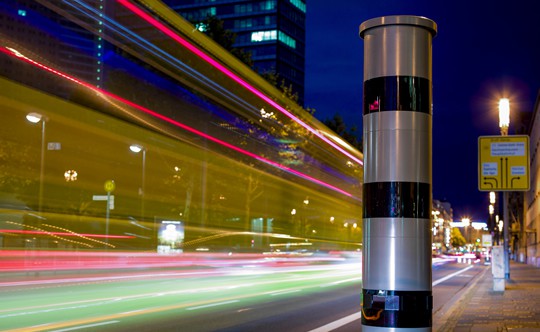 All VITRONIC traffic monitoring systems are based on laser scanner measurement technology (LIDAR, Light Detection and Ranging). This innovation enables high-precision measurements over several lanes of traffic and eliminates the need to integrate equipment into the road surface. Thanks to the benefits offered by LIDAR technology, more than 5,000 VITRONIC laser scanners are currently used in traffic monitoring across the globe.