Developments in technology have played a huge part in raising consumer expectations across many industries. In transportation, where self-driving cars and delivery drones are now closer to reality than science-fiction, a smooth commute should be a given. For too many of us though, a simple journey to work is still riddled with frustrating payment methods and delays to transport services.
One area where operators should be drawing inspiration from is the taxi industry. For years, taxis have been a reliable and vital part of our transport network – and the service they can offer is more innovative now thanks to technology, with many local firms able to provide customers with the option to book a ride via an app on their phone.
So, what lessons can other major players, such as trains and buses, learn from the taxi industry to secure their place in the future transport mix?
Ease of use
Booking a taxi today usually involves one of two steps: making a phone call or using an app. Most of us prefer the convenience of the latter – we can save our card details and the correct amount is then debited at the end of each journey. While apps do exist for some public transport companies, there are still big gaps in turning booking and payment systems fully digital.
London's public transport system is a front runner in this regard, with TfL offering an integrated travel experience to passengers. However, other UK cities continue to lag behind, with poorly integrated payment systems. If you are travelling from bus to tram in Manchester, for example, payments to different companies are required.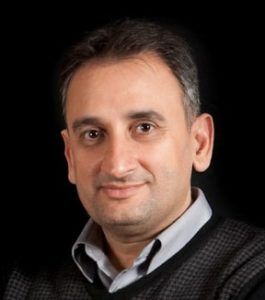 People want end to end coverage when booking and paying for transport – it's something that more operators should be able to offer.
Reliability
Complaints about delayed trains or overcrowded buses are still commonplace – a recent national survey of rail passengers revealed that only 37% were happy with how train companies deal with delays. In contrast, when you book a taxi, you generally have peace of mind – you know the driver will pick you up at your chosen location, at a given time.
This efficient service is only improving through technology too. Local firms are 'soft merging' using software, sharing jobs and getting cars to passengers quicker when none would traditionally be available. With a larger combined fleet, they can optimize their driver allocation, resulting in fewer wasted miles and minutes for all involved.
To compete, transport companies need to work together on becoming equally reactive. If we want trains and buses to be used more frequently, the entire consumer experience must be at least half as good as sitting in your own car.
People focused
Driver and customer interaction is at the heart of a taxi driver's job. A simple conversation can go a long way towards tailoring a person's journey. This personalized service is especially important for the elderly and those with accessibility requirements. According to a Department for Transport report, 83% of taxis in metropolitan areas are wheelchair accessible and drivers are generally available to assist passengers.
This level of individual passenger support is difficult for larger public operators – however, improving accessibility should be considered a priority. Simply having a clear support framework can be reassuring for the customer. Combining this with assistive technology will go a long way to making sure public transport is open to all.
When it comes to adaptability and innovation of service through technology, the taxi industry is already ticking many boxes and delivering a seamless travel experience. There are plenty of lessons the rest of the sector can take from what they offer to customers.
Author: Safa Alkateb, CEO of Autocab