As part of a programme of continuous improvements to its range of Intelligent Traffic Systems solutions, AGD Systems has announced an upgrade to its AGD326 pedestrian detector to improve range and give more precise coverage of crossings.
A unique kite-shaped detection zone eliminates black spots, and the radar range has increased to an impressive 24 metres – making it ideal for use on wider crossings spanning multiple lanes.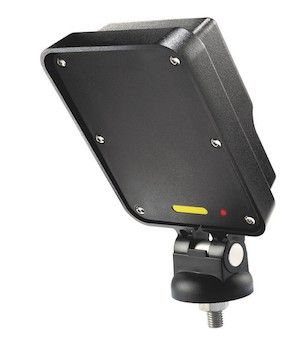 The exclusive wi-fi AGD Touch Set-up user interface has been enhanced to ensure it is even more intuitive and can be easily accessed using a mobile or tablet, with pedestrian crossing visualisation ensuring correct zone setup according to the individual road or crossing layout.
"AGD Systems is committed to continually improving our products to provide safer, greener and more efficient solutions for our customers and road users," says AGD's technical director, Doug Nelson. "The enhancement to the 326 radar supersedes the current model giving more accurate detection on crossings, increasing safety and expanding its applications in international markets.
"The AGD Pedestrian Detection systems, including the 326 model, are purpose-designed to provide the very highest safety for pedestrians and other vulnerable road users, and the ultimate ease for local and city authorities.
"AGD 326 offers everything you'd expect from our recognised leading-edge technology and more; on-crossing and wait-area detection platforms mean pedestrians are tracked accurately in real time, ensuring the safest of journeys."
Key features include a dynamically adjustable 24m range; 24GHz radar technology, suitable for international developments; easy wi-fi AGD Touch set-up to speed installation and reduce risk; and bi-directional detection of moving pedestrians and cyclists on the crossing area.