Canadian smart mobility company Weather Telematics Inc. (WTX) has introduced Predictiv RC, an industry-leading advanced micro-scale road conditions platform that provides unsurpassed accuracy in assessing and managing risks associated with driving in poor weather conditions.  
WTX is a wholly-owned subsidiary of Toronto-based technology investment company Internet of Things Inc. (IoT Inc.), and its updated global Predictiv RC platform delivers 'micro-scale' mapping resolution, ranging from 1,640ft to below 984ft (500-200m).
This unique and highly-detailed feature enables Weather Telematics to improve the safety of current connected and electric vehicles, while providing the essential data needed to operate autonomous vehicles in all weather conditions.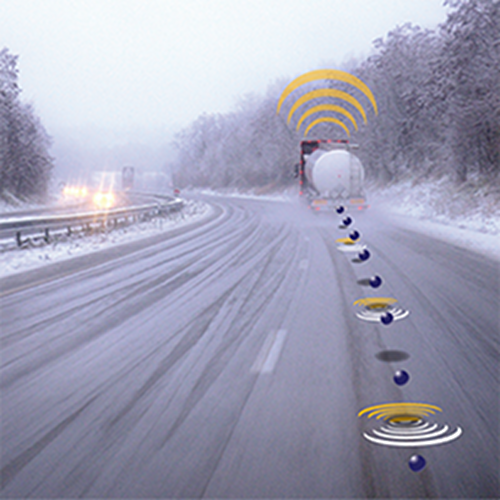 The platform's APIs (application programming interfaces) provide historical, current and predictive road weather conditions (dry, wet, snowy, icy) and road weather hazards, including hydroplaning, wind, visibility, hail and lightning. Predictiv RC enables vehicles to navigate safely in dangerous road conditions, predicting conditions six hours in advance on any route, with more than 90% accuracy.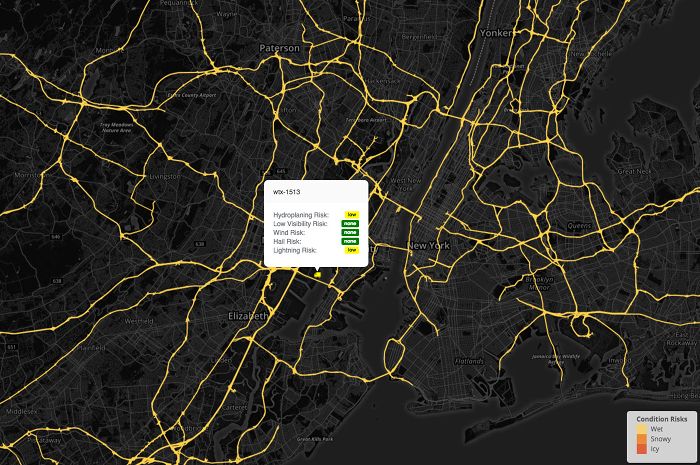 Founded in 2010, WTX is an IoT data science company offering road safety data products for industrial, government and consumer markets. The company uses a proprietary vehicle-mounted mobile IoT sensor network and artificial intelligence (AI) machine learning system to generate historical, real-time and predictive road weather conditions, for road hazard risk alerts and dynamic routing applications.
WTX's roots lie in designing and deploying the largest meteorologically approved mobile weather observation platform in North America. Since launch, this network has delivered millions of observations daily to the USA's National Weather Service (NWS) allowing for delivery of dynamic road weather conditions across the country.


The company integrates uniquely patented mobile sensing systems in a proprietary fusion gateway that enables the capture and blending of real-time data to detect events and relay safety alerts in real time. By modeling and analyzing weather and traffic data together, WTX has developed map-based transportation safety alerts and routing products designed to mitigate weather risk, reduce traffic congestion and make mobility safer.

Its industry-leading Predictiv RC platform mitigates weather risk, reduces traffic congestion, and makes navigation for connected and autonomous vehicles (CAVs) safer in all types of road conditions.
For autonomous vehicle (AV) OEMs and automotive Tier 1 suppliers, WTX's Predictiv RC platform assists a vehicle's management of adverse road conditions for safer driving, while predicting road weather conditions ahead of the vehicle to ensure safer route selection.
For electric vehicle (EV) manufacturers, Predictiv RC provides essential data needed to accurately assess the battery life, especially in extreme cold and hot weather conditions.

"Our team has exceeded all expectations and we are very excited about the launch of the new micro-scale Predictiv Road Conditions platform," said Bob Moran, CEO of Weather Telematics.
"Predictiv RC provides a new level of predictive road weather conditions capability and positions us for our next stage of market penetration and growth."