One of the USA's leading providers of edge connectivity solutions, Transition Networks Inc., has added two new managed hardened Power-over-Ethernet+ (PoE+) rack mountable switches to its portfolio of Intelligent Transportation Systems (ITS) and Smart City products.
Designated as the SISPM1040-3248-L and SISPM1040-3166-L, the ruggedized switches feature either 16 or 24 ports and deliver PoE power and high throughput. The switches are ideal for a wide range of outdoor applications, such as ITS deployments, Smart City security and surveillance, and high-resolution video camera footage from tolling and infrastructure monitoring and other applications that require transmission of a high volume of data. With PoE or PoE+ power available on all ports, the switches are ideal for connecting a wide range of powered devices, including high-resolution IP (internet protocol) cameras, IP pan-tilt-zoom (PTZ) cameras, Wi-Fi access points, and other devices.

Providing ease of use for systems integrators and network administrators, the new switches include PoE scheduling, which allows users to set automated timeframes for powering equipment off and on, contributing to energy conservation and cost savings. The switches also include Auto Power Reset (APR) functionality, automatically monitoring and resetting powered devices when unresponsive, which reduces service dispatches for simple device resets. The switches also feature Device Management System (DMS) software, which enables advanced control of IP-based network elements. This unique set of value-added features and capabilities lowers overall cost, reduces downtime, and provides easier management and maintenance of connected devices in the network.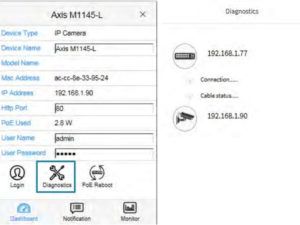 In addition, the switches offer generous flexible uplink port options with dual speed 100Mbps/1Gbps SFP ports, as well as 1Gbps/10Gbps SFP+ ports. This configuration supports increased data traffic, high resolution cameras, high-volume transaction processing and other high-throughput applications. With safety and reliability as top concerns, the switches are certified to support the NEMA TS-2 standard for traffic control assemblies, such as traffic light controllers, emergency road condition signs, and 'walk/don't walk' signs. Additionally the switches feature industrial level operational reliability under extreme temperature ranges, with operating temperatures of -40°F (-40°C) to 167°F (+75°C) for 1GbE SFPs and operating temperatures of -40°F (-40°C) to 140°F (+60°C) for 10GbE SFPs.
"Our new hardened rack mount switches are some of the first in the market to have 10GB uplink ports combined with such a high density of PoE+ ports," said Anita Kumar, director of product management for Transition Networks. "For applications that are bandwidth intensive, such as video analytics, the 10GB uplink ports on these hardened switches provide the ability to transmit large amounts of video from multiple high-power cameras that require up to 30W."
Mike Pirotte, vice president of network engineering at Kansas-based technical consultancy Electronic Technology Inc., noted, "Transition Networks has been fantastic to work with because they are truly responsive to their clients' needs. We needed a hardened 1U 24-port switch supporting both 100Mbps, 1Gbps and 10Gbps links and they delivered. The new SISPM1040-3248-L exceeded our expectations, is a perfect fit for our space-constrained ITS customers and gives them the port density they require for their Smart City and IoT initiatives."