German transportation software developer PTV Group has announced its involvement in three UK projects that will make use of its Vissum traffic planning platform and Vissim transportation simulation software products.
PTV Group has been retained by Transport for London (TfL) as a supplier of tactical and operational modeling software by signing an extension to the current contract for another two years. TfL have a tactical highway assignment model called the Operational Network Evaluation (ONE) Model in the PTV Visum software platform that covers the road network within London's M25 Orbital Motorway.
It has been also added for year 2019/2020 to the TfL Strategic Modelling Accreditation Scheme, which means that it can be used for scheme assessments and other work by accredited organizations. TfL also has 23 micro-simulation corridor models in the PTV Vissim software system for the strategic road corridors within the Transport for London Road Network (TLRN). The models are used for the assessment of the operational capacity and performance of the road network and the impact of proposed developments.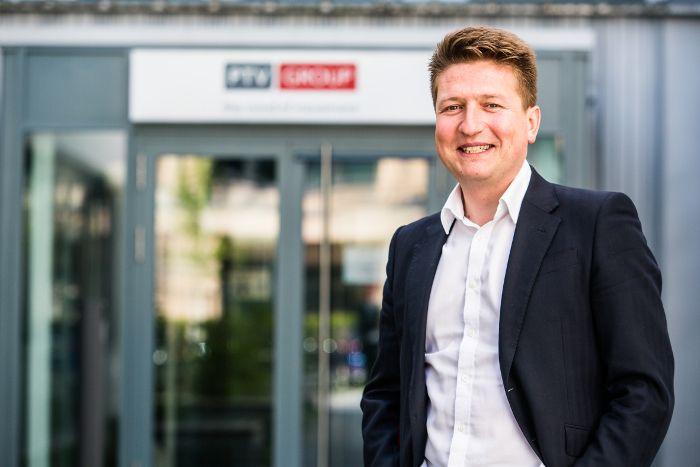 For the second UK project, Jaguar Land Rover (JLR) has selected the PTV Vissim multimodal microsimulation tool for the simulation and testing of Connected and Autonomous Vehicle (CAV) concepts. The auto maker will also be using the Vissim software on non-CAV programs. With co-simulation forming part of a test bench solution, JLR engineers can link the driving behaviors from Vissim with that of their vehicle dynamic algorithms, comfort and human interaction design, power train assessments and the ability to replicate real world testing scenarios in a repeatable way. PTV is currently working with its automotive partners to develop interfaces for co-simulation with ADAS, sensor solutions, driver dynamics, powertrain testing, and human behaviors.
PTV has also been selected to join the consortium working on the 'Charge: Refueling tomorrow's Electrified Transport' project, which is carrying out innovative research in transport electrification. Led by SP Energy Networks (SPEN), and including EA Technology and Smarter Grid Solutions, the Charge project consortium will examine the best way to facilitate the increase in demand on the electricity network through the growth in uptake of electric vehicles (EV). It will directly address a key priority for power network stakeholders by developing cost-effective management and smart network solutions to enable and facilitate the transition to electrified transportation.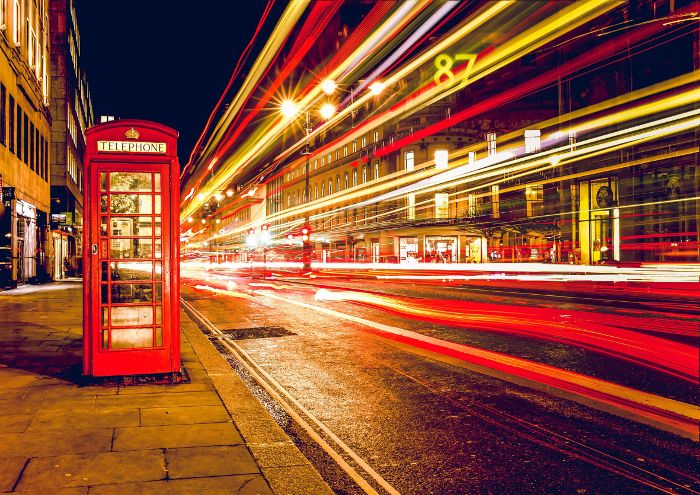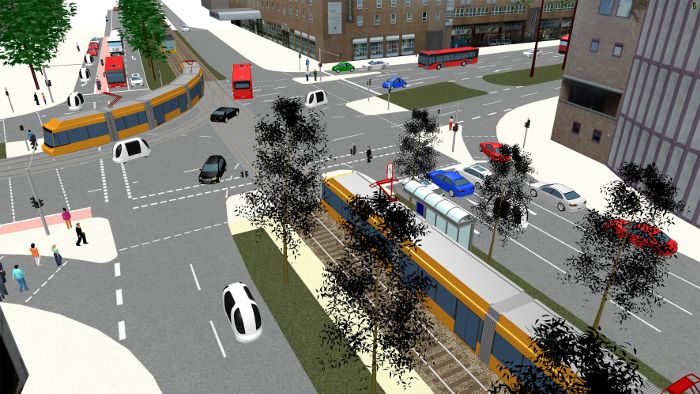 Using its planning and simulation software systems, the role of PTV will be to deploy a transport model in integration with an electricity network model to help the electricity Distribution Network Operators (DNOs) in the UK identify optimal EV charging locations that can be installed where and when they are needed.
PTV's UK and Ireland director, Devrim Kara, said, "It is becoming increasingly important to understand the interaction between the take-up and demand for electric vehicles, and the capacity and supply within the electricity networks. The Charge project will deliver innovative research and analysis that will act as a blue print for integrated transport and energy planning for transport electrification."