Due to be launched at the Traffex show at the NEC in Birmingham on April 2-4, a new roadside display from intelligent transport system (ITS) equipment manufacturer Bartco UK aims to keep drivers better informed about major highway projects.  
Traffic managers of major long-term schemes will soon be able to sustainably offer road users an improved customer experience, due to a new energy-efficient portable video wall system developed by Bartco in partnership with Highways England (HE).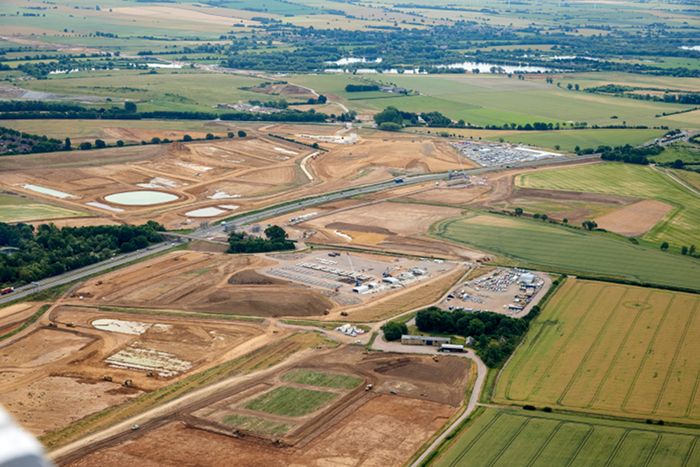 Capable of displaying high-resolution static images, such as those showing the project under way, as well as text, Bartco's Electronic Bill Board (EBB) enables traffic managers to communicate the progress of road improvements, keeping road users informed.
High quality images on the 9.8 x 6.5ft (3 x 2m), 504 x 336-pixel display can be presented independently or alongside explanatory text. The product's energy-efficient power consumption is the lowest on the market, at lower than 13A on a 230V supply for a typical message at full brightness.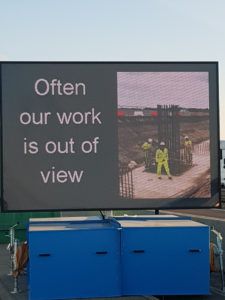 The EBB is supplied on a 13.3ft-long (4.05m) trailer, generating the smallest footprint in the industry and facilitating supreme portability. The product may be updated locally via PC or laptop using dedicated software or via Android and Apple devices using a dedicated app, or remotely via PC with the optional 3G module.
The EBB was developed by Bartco UK at the request of HE, for use on its 21-mile long (33.8km) Cambridge to Huntingdon A14 upgrade scheme, where it is currently being trialled.
This scheme already uses journey time details from the National Traffic Information Service (NTIS) displayed on DATEX II portable TTVMS (Travel Time Variable Message Signs) from sister company MVIS (Mobile Visual Information Systems), to support road users with journey planning.
"Bartco UK's EBB is performing well on the A14 upgrade scheme," said Highways England's project manager, Nick Nandhra. "The electronic bill boards enable us to communicate with drivers traveling on the A14 and support our commitment to improve the experience of road users driving through roadworks."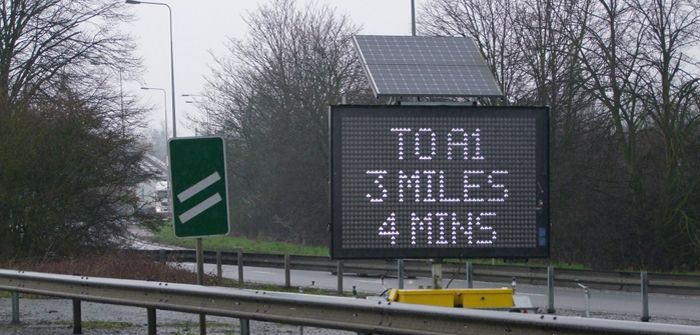 Bartco UK's managing director, Pat Musgrave, added, "We're proud to have worked in partnership with Highways England to develop a highly mobile product that energy-efficiently promotes road user experience."
Bartco will also be showing some other items from its product range at Traffex, including trailer-mounted mobile color VMS, Remotely Operated Temporary Traffic Management (ROTTM) signs, Bluetooth Journey Time System (JTS), multi-use trailer platforms, and Web Studio and BartcoLive VMS management systems, as well as portable CCTV and data collection radar.
The company is ISO registered in quality and environmental management, and distributes globally, with the exception of Australia and New Zealand, which is covered by its Australasian division, Bartco Traffic Equipment.