Swedish network video systems company Axis Communications has launched the AXIS P5655-E PTZ Network Camera, a cost-effective and high-performance pan-tilt-zoom camera for multiple traffic, city or parking facility surveillance applications.
The new P5655-E PTZ IP (Internet Protocol) network camera comes equipped with Axis' newest ARTPEC 7 chipset, offering improved imaging technology, enhanced security features, extended capabilities for advanced analytics, and more efficient video compression. The P5655-E unit features a light sensitive sensor and the company's proprietary Forensic WDR (Wide Dynamic Range) technology for clarity even when there are both dark and light areas in the scene. Due to Axis Lightfinder 2.0 technology the camera captures low-light images with more saturated colors and sharper images of moving objects. It also features electronic image stabilization that minimizes the effects of vibration and shaking, particularly in wind-affected infrastructure deployments.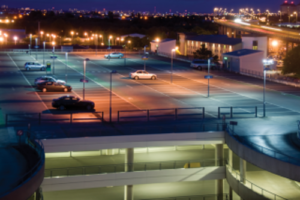 The camera includes extended processing power for advanced analytics, and also offers a choice of four scene profiles: indoor, outdoor, forensic, and traffic. For each profile, the camera automatically optimizes exposure time, white balance, aperture, sharpness, contrast and noise to suit specific scene requirements for versatile surveillance applications. Signed firmware and secure boot guarantees that the firmware has not been altered and ensures only authorized firmware is installed. If needed, secure boot guarantees that the camera is completely free of malware after a factory default. The two-way audio and four I/O (input/output) ports ensure flexible installations and Axis' Zipstream technology, supporting H.264 and H.265, significantly lowers bandwidth and storage requirements.
The P5655-E PTZ camera is suitable for surveillance of large outdoor areas and provides high image quality in HDTV 1080p with 32x optical zoom. The multi-purpose camera comes with IP66, NEMA 4X and IK10 ratings and can handle temperatures ranging from -30°C to 50°C (-22°F to 122°F). Available with multiple mounting and IR (infrared) or LED lighting options, the unit can operate on PoE+ (Power over Ethernet) and 24V AC/DC.