The DriveOhio program for smart mobility and the Ohio UAS (Unmanned Aircraft Systems) Center have launched a new strategic plan to support UAS or drone research and development, as part of the state's efforts to investigate the potential of transformative technologies.
Located in Springfield and operating as part of DriveOhio, the UAS Center serves as the state's one-stop shop for those developing, testing and deploying UAS technology. DriveOhio is the Ohio Department of Transportation's (ODOT) state agency devoted to connected and autonomous vehicle (CAV) research, so as both UAS and CAV technologies advance, the teams will work collaboratively on air and ground-based smart mobility applications, combining their resources to make smarter decisions and avoid duplicating areas of research. The strategic plan will tackle three main initiatives:
A FlyOhio program to develop an unmanned air traffic management (UTM) system, bringing about the widescale use of drones for delivery and transport. Drone technology is already capable of transporting packages and people.
However, there is no UTM system in place that ensures drones can fly safely at altitudes below 2,000 feet, so government regulations require operators to always be in view of their aircraft. FlyOhio is researching SkyVision with the Air Force Research Laboratory (AFRL), a US$5m ground-based detect-and-avoid radar UTM system at the Springfield-Beckley Municipal Airport.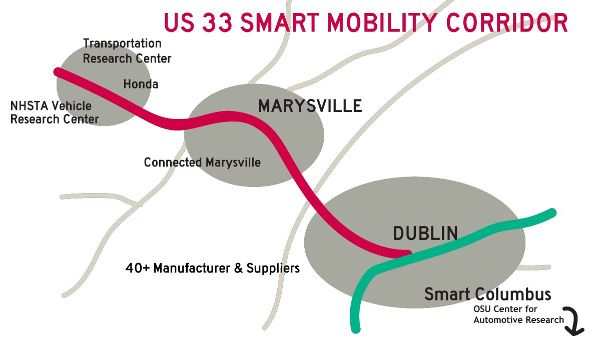 FlyOhio will also explore a second UTM solution along DriveOhio's 33 Smart Mobility Corridor, a 35 mile- (56km-) long stretch of highway between Dublin and East Liberty, which is already a testing ground for CAVs and automotive communications.
In addition, FlyOhio will identify locations that can accommodate aircraft that take off and land vertically (vertiports), which will become increasingly important as unmanned package delivery and transportation advance.
Ohio UAS Center Operations will facilitate the use of the technology for a broad range of business services and applications. Ohio is already putting drones to work in support and improvement of state and local government operations and services such as project and environmental surveying, and police and firefighting support. Under the strategic plan, statewide data collection operations will be expanded to include:
• Bridge inspections;
• Aerial photography and mapping;
• Exterior and interior structure and facilities inspections;
• Construction and traffic monitoring;
• Quick clear operations for traffic accidents on Ohio's roadways;
• Emergency management;
• Communications and promotional videos.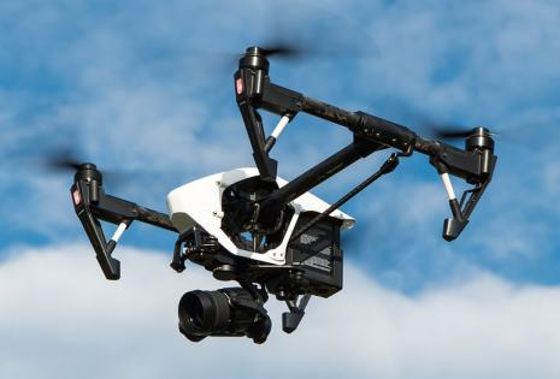 A UAS Workforce Development program to educate and create the skills needed for smart mobility jobs around drone technology. DriveOhio and the UAS Center will actively engage with smart mobility workforce development stakeholders from government, industry, education and local communities across the state to identify pilot programs around drone technologies.
"UAS technology is advancing just as quickly as autonomous and connected vehicle technology, and Ohio understands how both can work together across multiple smart mobility initiatives," said Jim Barna, executive director of DriveOhio. "Companies operating new UAS technologies need opportunities to test and deploy them, and the nation needs a traffic management system that can make drone package delivery and transportation safe and commercially viable."