A combined road safety initiative has been installed along a dangerous section of Scotland's A701 following the success of a similar scheme on the A75 that has helped to combat both speeding and tailgating.  
A Transport Scotland review of accident figures along the A701 between Amisfield and the M74 found that vehicles traveling above the appropriate speed threshold was a factor in 73% of accidents; well in excess of the 50% average from the 2016 Reported Road Casualties Scotland report.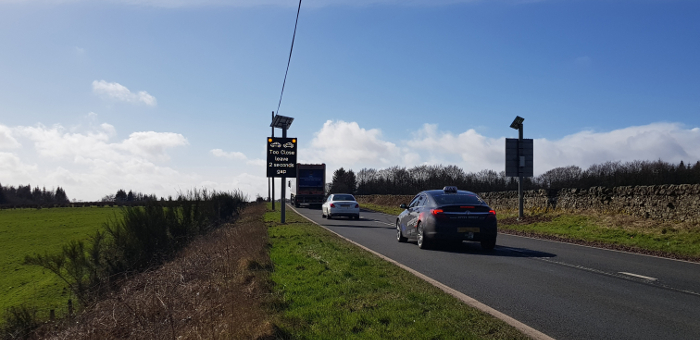 When it came to driving too close to the vehicle in front or tailgating on the route, cars and motorcycles were found to be the worst offenders with 26% traveling within two seconds of the vehicle in front compared with 17% of medium sized vehicles and 10% of trucks.
Further investigation and surveys then found that on average, 89% of trucks traveled above their 40mph (64km/h) threshold; 57% of medium sized vehicles traveled over their 50mph (80km/h) limit' while 25% of cars and motorcycles exceeded the 60mph (96km/h) limit.
Working on behalf of Transport Scotland, a partnership between traffic technology developer Clearview Intelligence and trunk road operator Scotland TranServ installed a unique detection system to manage VAS (Vehicle Activated Signs) along the route, providing motorists with warning alerts via the illuminated signs when they are tailgating or driving above the appropriate speed threshold. Drivers traveling too close to the vehicle ahead will be warned to leave a two second gap while speeding motorists will be warned of the correct speed limit for their vehicle, which varies in Scotland according to the different vehicle classes.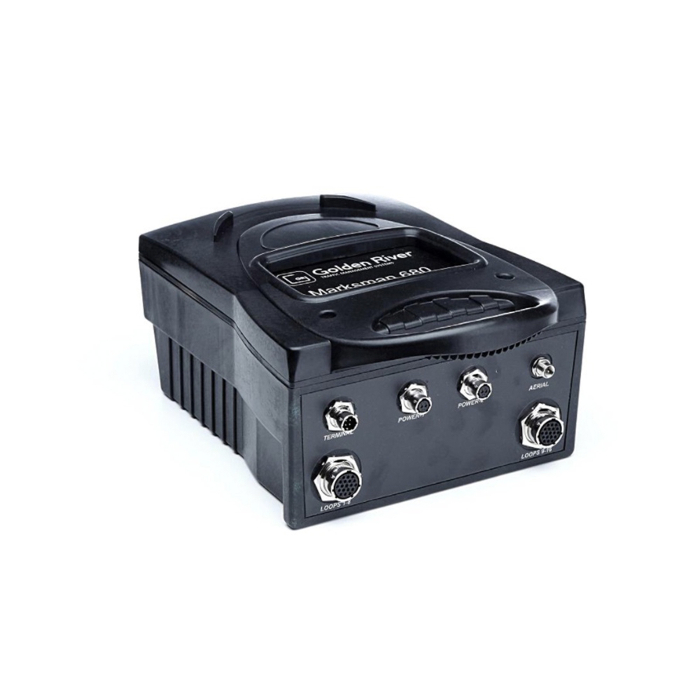 Using Clearview's M680 Count and Classify detection device to assess the gap, speed and classification of the passing vehicles, the system then prioritizes the messages to be shown to the driver on the VAS. Key benefits of the system are the ease of the implementation by using solar power, wireless communication and passive safety infrastructure. For those tailgating, the VAS will show a 'Too close, leave 2 seconds gap' message, while speeding vehicles will be presented with the appropriate speed limit (60mph for cars, 50mph for medium vehicles and 40mph for trucks) and 'Slow down' message. In incidents where a vehicle is both speeding and tailgating, the latter message will take precedence.
The predicted reduction in accidents will see a 55% return rate on investment within the first 12 months, based on Transport Scotland's system of valuing the cost of an accident. The A701 scheme was built on the foundations of a similar project that was installed by Scotland TranServ and Clearview along the A75 in March 2017 to deliver multi-message VAS through vehicle classification. Since its completion, first year monitoring showed a 31% reduction in accidents along the A75 and the project helped win a Prince Michael International Road Safety Award.
"Following a review of accidents, it was highlighted that tailgating and speeding were responsible for most of the incidents along this route," noted Chris Keenan, Clearview's general manager for Scotland. "Through a single road safety initiative, we aim to tackle both of those problems and issue warnings relevant to the behavior of the driver and their vehicle classification."