Ahead of an important vote in the European Parliament this week (February 21) on future mandatory in-vehicle safety technologies, the European Transport Safety Council (ETSC) has published new research that shows speeding still remains a significant problem in many European countries.  
The ETSC researchers looked at the numbers of vehicles found to be driving above the speed limit on different road types in the countries that were able to provide such data, and found that:
On urban roads, where 37% of all EU road deaths occur, between 35% and 75% of vehicle speed observations were higher than the legal speed;
On rural non-motorway roads, where 55% of all road deaths in the EU occur, between 9% and 63% of vehicle speed observations were higher than the speed limit;
On motorways, where 8% of all road deaths in the EU occur, between 23% and 59% of observed vehicle speeds were higher than the speed limit.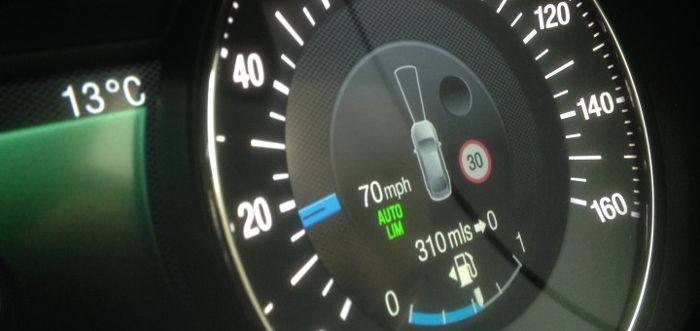 The study concluded that speed is a major factor in overall road safety performance, and excessive and inappropriate speed is accountable for about one third of fatal collisions and is an aggravating factor in most collisions.
While reducing speeding will require a combination of measures, including higher levels of enforcement, improved infrastructure and credible speed limits, the authors singled out Intelligent Speed Assistance (ISA) as the key in-vehicle safety measure for tackling the problem.
ISA uses a speed sign-recognition video camera and/or GPS-linked speed limit data to advise drivers of the current speed limit and automatically limit the speed of the vehicle as needed. The systems do not automatically apply the brakes, but control engine power, preventing the vehicle from accelerating past the current speed limit unless overridden by the driver.
On February 21, the European Parliament's Internal Market (IMCO) Committee will vote on critical new EU vehicle safety standards that include a proposal to make overridable ISA a mandatory technology on all new vehicles from 2022. It is estimated that this single measure could eventually reduce deaths on European roads by 20%. The entire package of vehicle safety measures is expected to prevent more than 25,000 deaths between 2022 and 2037, but only if it is adopted in its entirety.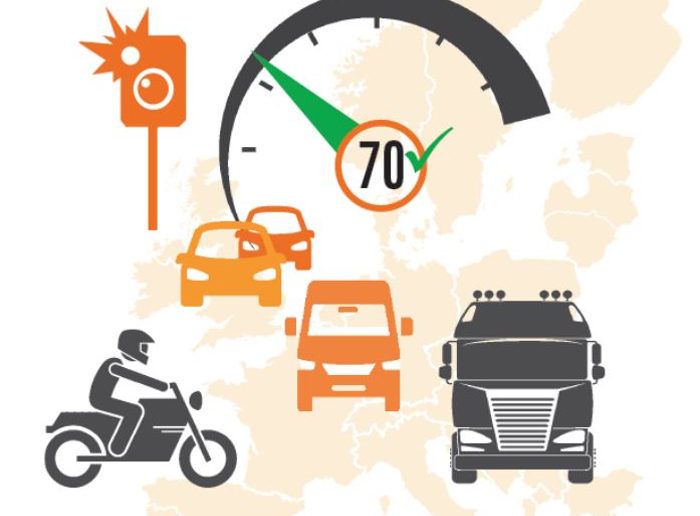 The new report also highlights speed-related measures currently being implemented across EU member states, and noted some progress on reducing speeds on rural roads. The study highlighted rural speed limit reductions in France, Spain and Belgium's Flanders region. The researchers report that a combination of mobile roadside police checks, together with automated stationary enforcement, including fixed and average speed or time-over distance cameras, has proved to be an effective tool in addressing speeding on roads of all types.
"500 people die every week on EU roads, a figure that has refused to budge for several years. And driving too fast is still the number one killer. It's very simple: if we want to bring down the number of road deaths, we have to tackle speed effectively," commented Graziella Jost, ETSC's projects director.
"Right now, the EU has a once-in-a-generation opportunity to make a massive difference. Including overridable Intelligent Speed Assistance on every new vehicle as standard could eventually prevent a fifth of road deaths. We urge MEPs to back this essential life-saving measure."