Australian road-safety technology provider Arrowes has just launched its innovative new Automated Cone Truck (ACT), which will improve safety in workzones by reducing the time human operatives must spend in live lanes when marking out a work area.
Developed over the last three years at the company's manufacturing facility at Brendale, Brisbane the ACT  uses proprietary mechatronics, to automatically deploy and retrieve cones from work sites with a single operator, removing two people from being exposed to the risks of live traffic and potentially saving lives.
"Road safety is very important to me and my department and as chair of Austroads, we have recently launched our guide to road workers safety," says Neil Scales, director general Department of Transport and Main Roads, Queensland. "When road workers put cones out on the road and more importantly collect them at the end of the works, it is vital they are safe.  Arrowes' new automated cone truck goes a long way to improving the safety of workers responsible for deploying cones across the Australia.
"It is a priority that we keep up everybody's attention and focus on road safety. Any innovation that can help protect workers and everyone else on our roads, is welcomed by my department."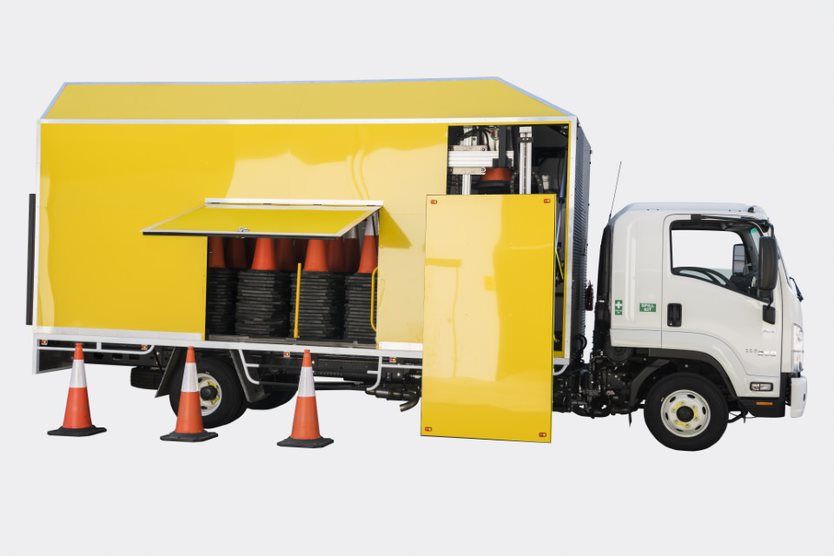 With a capacity of 400 cones, the ACT – which mirrors a similar system currently being trialed by Highways England – can retrieve cones from both sides of the vehicle, while driving forward or reversing and is equipped to close over 9km of highway without stopping – this is over twice the capacity of most conventional cone trucks. Cones can be deployed and set at one every five seconds and they can also be placed at any set spacing.  For example, when deployed with 12m cone spacing, the ACT can place cones at 8km/hr or at 24m spacing at 16km/h.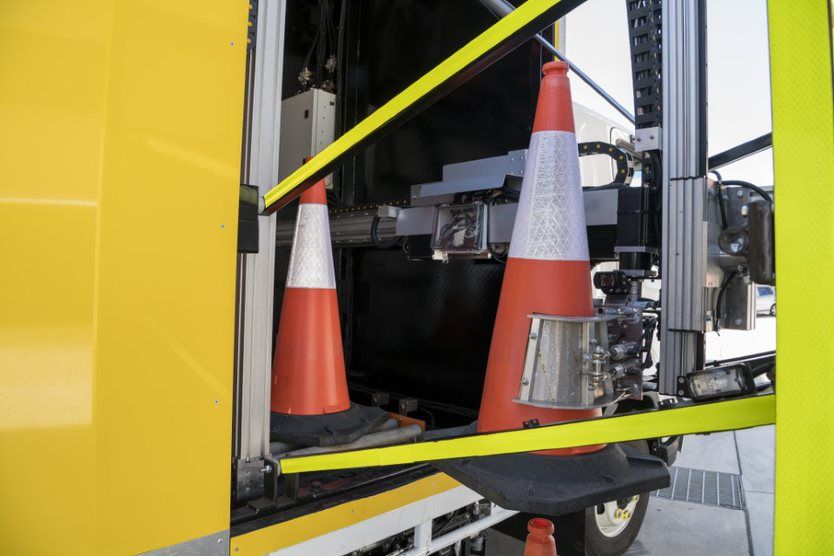 The ACT not only improves safety, but also productivity. One kilometre of lane closure only takes the ACT seven minutes, much faster than a worker on foot. The control software provides a simple, easy to use interface, reducing training requirements and limiting driver fatigue. Cone spacing can be set manually, or the user can configure an automatic deployment profile with the required spacings and distances for easy integration with a worksite traffic guidance scheme.
The ACT adds to Arrowes' already successful eStop system – a highly portable workzone traffic signal that enables road workers to perform their job from a safer distance, therefore eliminating the hazards of exposing them to live traffic.  Tests conducted by a tier one company showed eStop led to a reduction of near misses of 93%.