The Department for Infrastructure (DfI) in Northern Ireland has awarded Siemens Mobility a new four-year contract that covers both the maintenance and development of its existing traffic management systems, which are largely located in Belfast, and replaces the previous contract that expired on January 31 this year.
The scope of the new contract includes both the maintenance of the authority's existing locally deployed intelligent transportation systems (ITS), and the ongoing delivery of a dedicated IP-communications network, which connects 328 urban traffic control (UTC) sites to the central Siemens Mobility UTC and SCOOT (Split Cycle Offset Optimization Technique) system.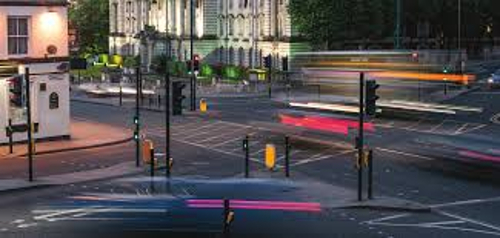 The new contract is expected to migrate the legacy systems to a cloud-hosted Software as a Service (SaaS) solution over the next three years. As part of the program to help Northern Ireland meet its traffic management challenges, Siemens will deploy its latest UTC-UX cloud-based system that features direct 'secure-by-design' internet access with two-factor authentication.
Launched by Siemens at the end of 2018, the company's new UTC-UX system operates directly from a web browser and brings a host of new intuitive features, including at-a-glance screens, junction status, a choice of maps, quick links and intuitive control features with context sensitive menus.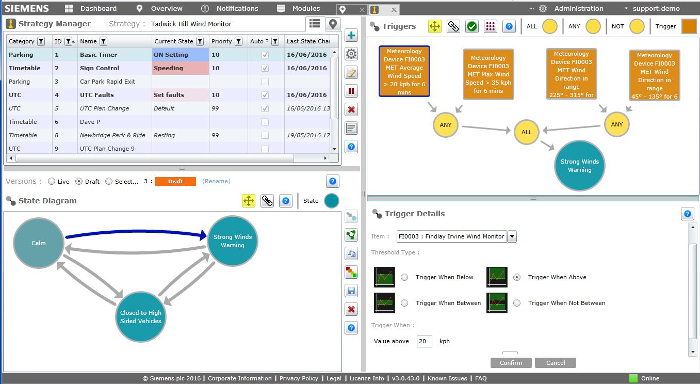 The upgraded control system features modern mapping capabilities, new equipment overview screens, simple toggle on/off and context menu controls, all of which enables users to quickly and easily explore a controlled junction and its associated equipment.
As well as upgrades to the business-critical UTC system, this new contract will see the DfI's current Comet and RMS systems replaced with Siemens's Stratos cloud-hosted highways management system, enabling the authority to migrate to intelligent network management of its strategic traffic operations.
Using industry-standard Urban Traffic Management and Control (UTMC) interfacing, the Stratos platform will provide the DfI with effective network management using visual 'drag-and-drop' methodology. Strategies can be created quickly and effectively to manage the most complex conditions with minimal effort, and it will be possible to completely automate routine network management.
Commenting on the award, Wilke Reints, managing director of Siemens Mobility's Intelligent Traffic Systems business unit in the UK, said, "Having worked closely with the DfI team for more than 25 years, we are delighted to have been awarded this new contract to not only continue, but also build on our work together.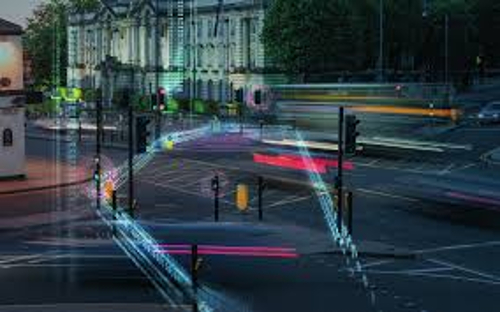 "We are pleased to be introducing our new UTC-UX system to Northern Ireland as part of the contract, which will provide an easy to use, intuitive and fully hosted system for the traffic management team."
Reints continued, "With digitization, we are helping mobility operators worldwide to make their networks and infrastructure more intelligent and ultimately enhance their road-users' experience. Moving to Stratos will help achieve this, providing the authority with a fully-managed software service and enabling it to meet the challenges of running Northern Ireland's road network now and well into the future."