Following feedback from road users, Highways England (HE) is changing the way it manages major motorway upgrades in the North West to help reduce the impact of roadworks on drivers.  
HE is rescheduling some of its roadworks so that work on projects to add extra lanes and better technology to the M56 near Manchester Airport and the M6 between Warrington and Wigan, which had been due to start this spring, will now start after current major motorway upgrades have been completed.
The agency has also set out plans to improve how smart motorway projects are carried out on the North West's motorways in the future, including changes to the layout of roadworks to reduce the need for overnight diversions and finish schemes sooner. Temporary speed limits will also be increased to 60mph (96km/h) when it is safe for drivers and road workers, and three lanes will be maintained in each direction during the day throughout upgrades.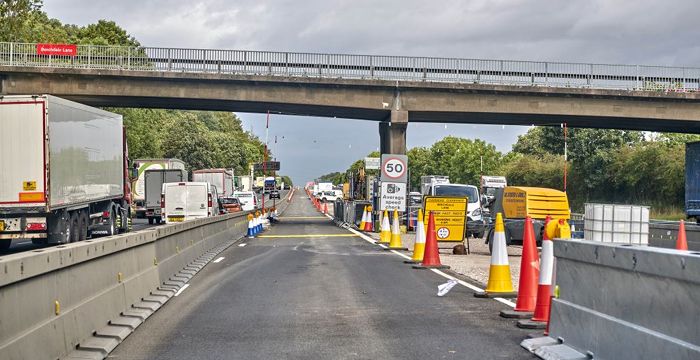 Contraflow roadworks layouts, where one lane is moved onto the opposite carriageway with a temporary barrier between traffic, will also be introduced where possible to cut the duration of schemes. The change to the road layout will allow bigger construction areas to be created at the side of motorways so that more work can be carried out in one shift. Traffic will also be able to continue to travel in both directions on the motorway when one carriageway is closed for major construction work overnight, reducing the need for diversions.
When the smart motorway upgrades are complete, drivers will be able to use a fourth lane on each carriageway. Traffic sensors at the side of the motorway will also automatically set variable speed limits on overhead electronic signs to keep traffic flowing, preventing tailbacks and stop-start conditions caused by sudden braking.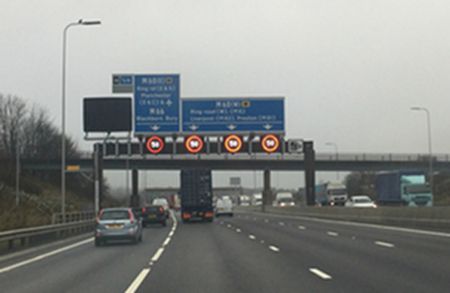 A new network of CCTV cameras will provide extensive coverage of motorways to help HE's traffic officers and the emergency services respond quickly to incidents, and frequent emergency refuge areas will provide drivers with a safe place to stop if they break down. A scheme on a stretch of the M62 in West Yorkshire is already saving commuters an average of 30 minutes each week despite an increase in the number of vehicles using the route.
"Hundreds of thousands of people across the North West will benefit from a huge investment on the road network over the next few years and we're keen to help keep drivers moving while the upgrades take place," explained Mike Bull, HE's smart motorways program manager for the North West.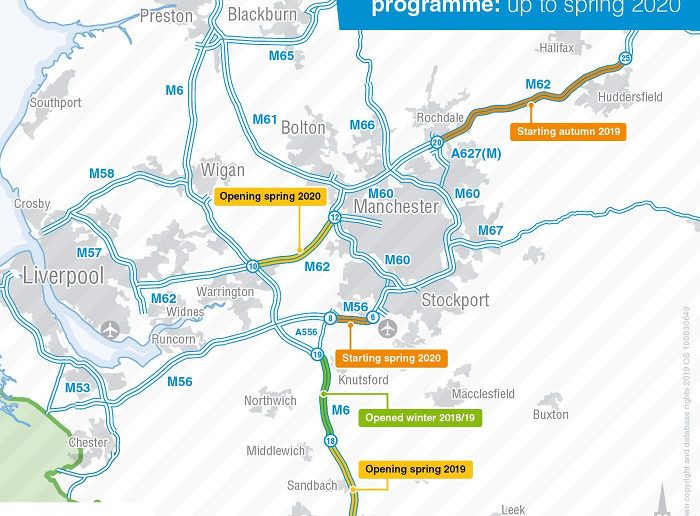 "We've listened to what people have been telling us about roadworks and have decided to reschedule two major schemes, benefitting drivers who use our roads to get to work and businesses who deliver goods across the region.
"We're committed to the upgrades; we are simply changing the timetable for projects on the M56 and M6. We're also reviewing how we carry out major upgrades so that we can minimize disruption as much as possible and maintain connections for drivers using the road network."