Road safety vehicle hire and sales specialist Blakedale has announced the expansion of its fleet of traffic management vehicles to include the Scorpion II crash cushion, with the new unit due to be showcased at the Traffex show that is taking place at the NEC in Birmingham from April 2-4.  
The launch of this revolutionary crash cushion was made possible by Blakedale's transatlantic partnership with TrafFix Devices. The union with the USA manufacturer of highway safety products establishes Blakedale as one of the only UK distributors of the new Scorpion II TMA (Truck Mounted Attenuator). Also known as a Crash Cushion, the TMA is a key feature of impact protection vehicles (IPVs), providing vital protection to both road maintenance crews and the public on motorways and high-speed dual carriageways.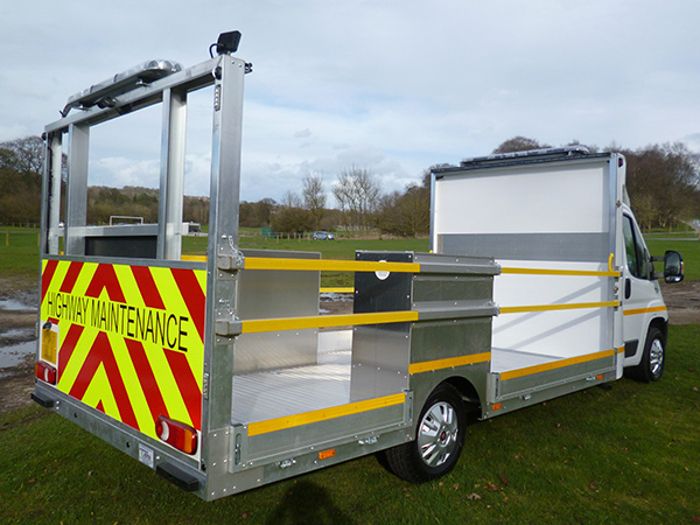 The Scorpion II is the first MASH-approved (Manual for Assessing Safety Hardware) TMA from the USA and is also TD49/07 (70mph/110km/h) approved in the UK, making it one of the safest and most reliable crash cushions in the world.
The Scorpion II TMA consists of strut and cartridge sections that are linked on a support frame. This open cartridge design reduces wind resistance and increases fuel efficiency when deployed on the jobsite and when traveling at highway speeds. Each energy absorbing cushion has an aluminum honeycomb core that is enclosed by an aluminum powder coated box module that provides maximum durability and longevity.
When impacted, the Scorpion's modular design crushes in progressive stages, which reduces the impact forces on the vehicle's occupants and results in lower repair costs and easy parts replacement. The curved siderails are made from corrosion resistant aluminum tubes and offer full width impact protection along the entire length of the Scorpion II by safely redirecting the impacting vehicle away from the rear of the truck.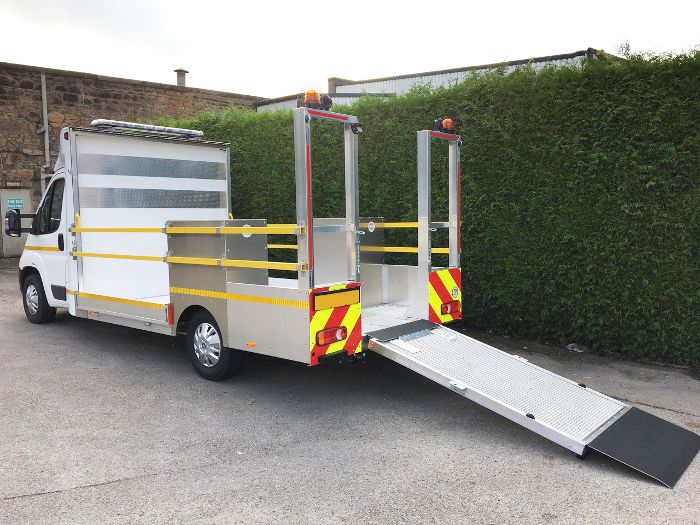 Fitted to an Iveco 18 t traffic management vehicle that also features a red X light arrow board, the Scorpion is one of three vehicles Blakedale will showcase at Traffex. The company is also showing the Blakedale-designed 3.5-tonne Low Bodied Traffic Management Vehicle (also known as the Cone Ranger), which is ideal for the deployment of cones, signage and temporary traffic lights. The vehicle has an ultra-low bed height and payload of around 2,866 lb (1,300kg), which enables operators to step on and off the working area quickly and safely, while removing the need for cone wells. Blakedale will also demonstrate its latest 3.5-tonne TM vehicle with tail lift.
"We're proud to introduce the Scorpion II to the UK market," said Richard Smith, joint managing director of Blakedale. "We know this revolutionary crash cushion will help to safeguard the lives of both traffic management workers as they operate in challenging, busy environments and motorists as they travel on the UK's road network."
Carmen Bowley, Blakedale's other joint MD, added, "We are proud to showcase the best of our expanding fleet to the highway professionals who attend this important event for our industry. We have a strong heritage in providing vehicles that offer protection for road workers and the public."