Traffex 2019 is set to be the biggest and best even of its kind yet, with more than 350 exhibitors booked and 10,000 visitors expected to attend.
Taking place from April 2-4, in Birmingham, UK, the event will be focused on future technologies for the transportation and highways sectors, keeping in-line with the theme: 'How technology is driving change on the network'.
"Traffex has evolved into something quite special, bringing together all sectors of the highways and transport industry," said Adrium Tatum, director of Traffex. "It's now much
more than an exhibition: it's more of an overall an experience that includes presentations in two seminar theaters, as well as a Data Discovery Centre."
Seminars will include presentations from a range of organizations, including Jim O'Sullivan, CEO of Highways England, and Lilian Greenwood MP and Chair of the Transport Select Committee. A live hackathon will also take place at the Data Discovery Center using real industry data to help create solutions for challenges on the network.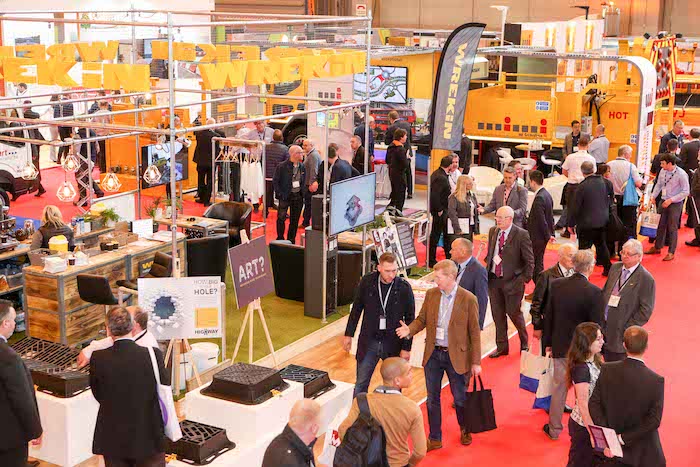 A key feature of Traffex 2019 is the all-new Future Mobility concept. It is an interactive road feature that will allow visitors to explore different scenarios on how transportation networks and technologies may change in the future – particularly those responsible for designing, managing and constructing infrastructure.
In addition, three key partners that are supporting Traffex 2019 are: Siemens, Kier Highways and WSP.
"Siemens has exhibited at Traffex for over 20 years now and that in itself highlights the value it offers our business," said Matthew Vincent, sales and marketing director, Intelligent Traffic Systems, Siemens Mobility Limited. "Traffex isn't just about products on a stand, it's very much a forum for engagement and helps start and develop the conversation on how Siemens can help customers better meet the demands of the traveling public."
"It's a very exciting time to be part of the highways industry," said Dave Wright, executive director at Kier Highways. "We're really looking forward to being part of Traffex again to showcase some of our latest highways innovations that maximize the use of technology and will continue to drive our industry forward. We're also looking forward to seeing the other innovative technologies showcased by our peers in the sector."
"Traffex has always been a leading forum for sharing knowledge and meeting industry colleagues old and new, so we are looking forward to great conversations that will help change the industry for the customer's benefit," said Steve Smith, UK managing director, Transport and Infrastructure, WSP.
For more information about Traffex and to register to attend, visit: www.traffex.com