The ITS America Conference & Expo officially concluded last week (April 27) with the largest number of registered ITS professionals in recent years and announced Phoenix, AZ as the host city for its 2024 event.
With nearly 3,000 professionals from 31 countries, 47 states, and the District of Columbia in attendance, delegates experienced cutting-edge transportation technologies, educational programming, and demonstrations from industry-leading organizations.
TTi was in attendance all week reporting on this website via news stories, video interviews and even a podcast.
"The incredible turnout of this year's event is a testament to the dedication and commitment of everyone in the Intelligent Transportation Systems space to scale ITS," said Laura Chace, president and CEO of ITS America. "I am confident the conversations and relationships forged throughout this week will accelerate the industry's ability to infuse technology into projects to ensure we are supporting future mobility for years to come."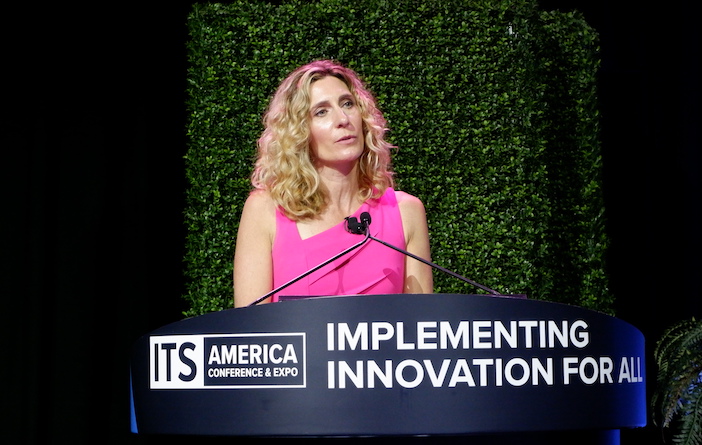 Conference highlights included 100+ educational sessions focusing on emerging technologies, smart and digital infrastructure, V2X connected vehicles. 400 high-level speakers including the U.S. Department of Transportation (U.S. DOT), Build America Bureau, Michelin, Accenture, Google, HNTB, AECOM, AASHTO, Open Mobility Foundation, and FHWA. Two plenary sessions focused on digital infrastructure and implementing innovative technology to create equitable transportation systems.
"This year's ITS America Conference & Expo was a resounding success. Helping coordinate the largest annual event that has been held in recent memory was incredibly rewarding," said Jaime McAuley, ITS America Events event director at RX. "Now, we turn our attention to ITS America Conference & Expo 2024."