Videalert has announced that it has achieved Vehicle Certification Agency (VCA) approval for 'Over the Air' data transmission from mobile enforcement vehicles (MEVs) whilst in operation.
This approval allows data to be 'live-streamed' using 4G/5G as it is captured whilst the vehicles are on the move, eliminating the need for operators to manually download data from the on-board systems onto USB drives before uploading it to the Videalert platform. It also allows review operators to access the data and approve the automatically compiled evidence packs even more efficiently
According to Videalert: "We are delighted to have gained approval from the VCA for 'live-streaming' data from MEVs. This is the latest development in an ongoing programme being undertaken by Marston Holdings that will further consolidate Videalert's leading position in the CCTV enforcement marketplace."
This functionality is now available throughout Videalert's expanding range of multi-purpose Mobile Enforcement Vehicles (MEV) which includes fully electric cars, vans and bikes as well as hybrid, petrol and diesel variants. It can also be retrofitted to existing vehicles regardless of supplier.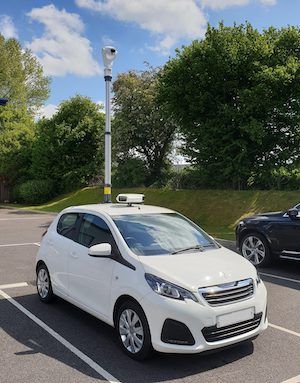 Videalert provides a complete suite of software for rapid deployment in different enforcement and monitoring applications. The software combines ANPR with a powerful data analytics engine to determine whether vehicles have actually committed offences. For example, it can determine whether vehicles are in contravention in parking bays as well as whether they are legally parked off-street or on private driveways. This reduces the incidence of false-positive alerts generated by the roof-mounted cameras. In addition, it uses GPS positioning to confirm that vehicles being captured are within enforceable areas.