Kistler's new weigh-in-motion (WIM) system KiTraffic Digital – billed as the 'world's most accurate' – will get its first public outing at Intertraffic Amsterdam this week (March 29 – April 1), where it will be showcased on stand 01.410.
The new system is the first to be awarded the OIML R134 certificate for accuracy class F5, by the Swiss Federal Institute of Metrology (METAS), which makes it the most accurate WIM system of its kind on the market. Class F5 indicates that the weighing precision is +/- 2.5% or better for the gross vehicle weight during initial verification and +/- 5% or better during operation.
KiTraffic Digital consists of multiple rows of sensor strips that are built into the road surface. The unique Lineas Digital WIM sensors are equipped with piezoelectric quartz crystals. The digital measuring signal permits the detection of vehicles without inductive loops and to distinguish single from dual tires without additional sensors.
KiTraffic Digital calculates the wheel, axle, and total weight of each vehicle. The system has been certified for a wide range of axle loads, ranging from 1 to 20 tons. The GVW is unlimited. The certified speed ranges are between 10 and 100 km/h for heavy trucks, and up to 130 km/h for light vehicles and vans.
"We believe that the unprecedent level of accuracy reached with the new digital system will enable large-scale deployment of direct weight enforcement applications – meaning the automated fining of overweight vehicles," comments Christoph Klauser, business development manager for Traffic Solutions at Kistler. "Many countries have strict regulations concerning the accuracy of sensors used for such applications. The OIML certificate is a basis for implementing direct enforcement."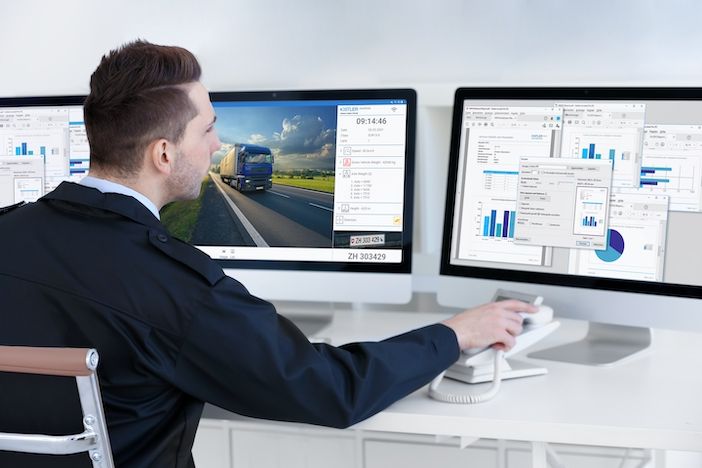 Smart data
Also on stand 01.410 at Intertaffic, Kistler will present its solutions for speed enforcement and the modular KiTraffic Plus system – an open platform for traffic data collection and enforcement that can be flexibly adapted to customers' needs.
With KiTraffic Plus, Kistler is thinking beyond weight enforcement. "Often, clients are not only interested in WIM, but expect a comprehensive solution that integrates other functions as well," explains Christoph Klauser. "KiTraffic Plus is a comprehensive modular solution that can be precisely tailored to each user's needs – be it data collection, bridge protection, vehicle preselection or direct enforcement."
KiTraffic Plus is an open platform that allows users to implement WIM along with additional field devices such as ANPR and overview cameras, speed monitoring, dimension scanners and overheight detectors. As an option, detection of tire configurations and conditions (single/dual and flat tires) can always be integrated into KiTraffic Plus.
Thanks to the system's modular architecture, KiTraffic Plus can be extended at any later time with no need for major outlay or effort. The Kistler DataMatcher software compiles all the data collected by the installed system to create a vehicle-specific dataset. As an optional addition, Kistler offers a graphic user interface for live display of preselection data during spot-check campaigns or for post-processing of the acquired datasets in the office.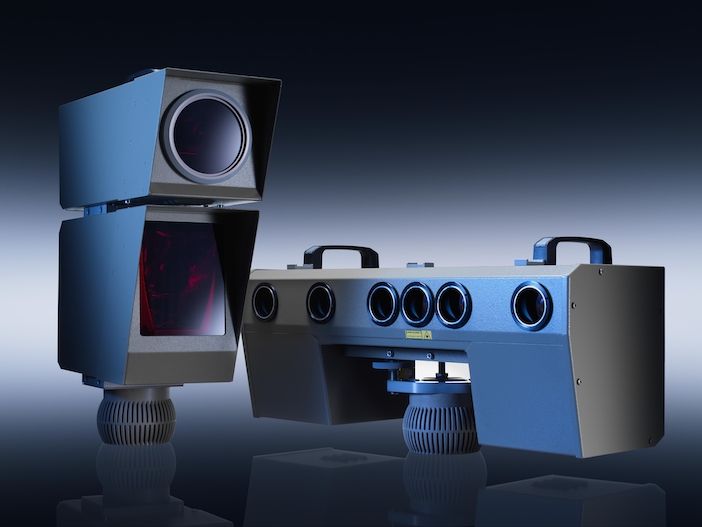 Flexible speed enforcement
Visitors of the Intertraffic will also be able to see Kistler's solutions for speed enforcement: stationary and mobile solutions for capturing speeding violations and ensuring road safety will be presented.
The mobile speed enforcement solution easily detects various classes of vehicles – including motorcycles – across several lanes and measures in both directions of travel simultaneously with just one device.
The system only needs a 50-centimeter-long measuring base which is unique and allows efficient speed enforcement even in difficult situations, for instance in curves and environments with little space. The system is effectively used in a broad range of environments such as cities, interurban roads, highways and mountain passes.