Transport for London (TfL) is preparing the UK capital for the new Ultra Low Emission Zone (ULEZ) that begins on April 8 and will introduce the toughest emission standards of any world city, with the aim of tackling its air pollution problems.  
Air pollution in London is responsible for thousands of premature deaths every year, affecting vulnerable people the most. The central London ULEZ, which will be in operation 24 hours a day, seven days a week, across the current Congestion Charge Zone (CCZ), will help take the most polluting vehicles off London's streets.
It is a central part of London Mayor Sadiq Khan's far-reaching work to protect citizen's health from dangerous air pollution and will see harmful NOx (nitrogen oxides) road transportation emissions reduced by 45% in its first year. Over the last year, TfL has worked with the DVLA to send more than 600,000 letters to owners of non-compliant vehicles spotted in the CCZ.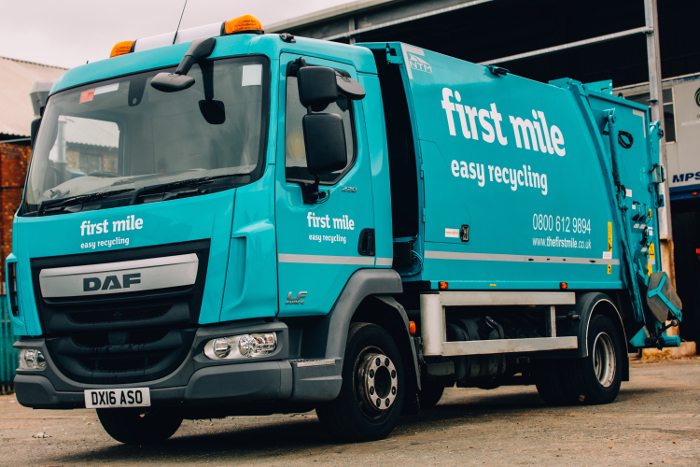 TfL is continuing to raise awareness of the ULEZ to motorists and businesses, including through:
Posters and digital displays across the whole TfL network, alongside print, radio, online adverts and email newsletters;
Providing advice and support to more than 6,000 registered fleet customers and more than 1,000 other stakeholders, such as small businesses, charities and health services; and
Installing more than 300 road signs warning drivers at all entry points to the ULEZ and on a number of key approach routes of the zone.
The Mayor and TfL are providing help for Londoners who still need to get ULEZ-ready with nearly £50m (US$65.6m) set aside to encourage the scrappage of polluting vehicles. Small businesses and charities can access support to upgrade to the cleanest vehicles through the £23m (US$30m) diesel scrappage scheme that offers funding to help with running costs of cleaner options. A separate scrappage scheme aimed at low-income Londoners will launch later this year.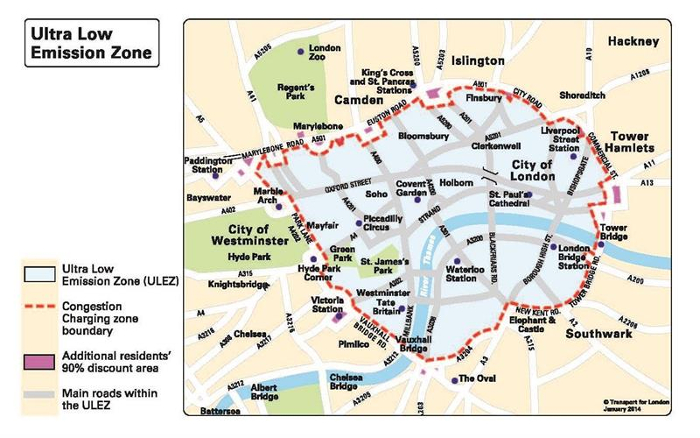 TfL has worked closely with Waze, the world's largest community-based traffic and navigation app, to provide more information to drivers who might enter the zone. The app will alert drivers if their planned route takes them into the zone or if they head toward it. It will also provide a link to the TfL's vehicle checker to allow drivers to check compliance if they choose to continue into the zone. TfL has also worked with:
The Royal Mail Group, which has invested in new, lower emission vehicles as part of the London ULEZ program, and continues to deploy a growing number of electric vehicles;
Waste and recycling company First Mile, which services over 25,000 businesses in London and operates a fleet of 70 vehicles, most of which are HGVs (trucks). The company has electrified its delivery fleet and invested £3m (US$3.9m) to make sure it is ULEZ ready.
"We have been working hard to ensure that drivers are aware that their vehicle needs to be compliant if they are to avoid paying the charge. We have also been supporting businesses in their preparations, with many already making the move to comply," noted Alex Williams, TfL's director of city planning.
"We have engaged with more than 6,000 fleet businesses to advise them of their options and have worked with London's business groups to reach thousands more."