Two of China's leading delivery and logistics companies will begin autonomous package delivery services in April, using the first self-driving vehicles to be put into daily commercial use in the country.  
The China Post and Deppon Express delivery trucks will operate on autonomous driving technologies developed by FABU Technology, a leading Chinese artificial intelligence (AI) company focused on intelligent driving systems.
China Post, the state-owned enterprise that operates the official postal service of mainland China, employs 860,000 employees in over 82,000 post offices and branches. The service operates over 39,000 transportation vehicles, which travel over a 1.9 million miles-long (3,000,000km) nationwide delivery network of streets and highways. Deppon Express is a leading logistics company in China, with operations that includes 10,000 retail offices across the country's 34 provinces.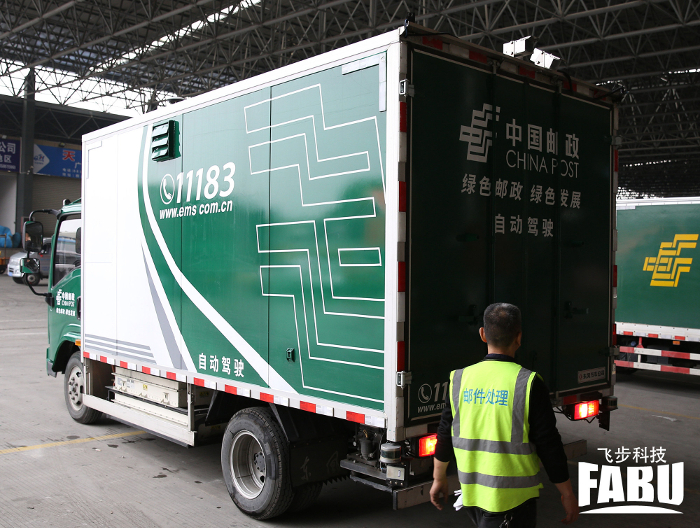 Starting in November last year, FABU partnered with China Post and Deppon Express to begin testing SAE Level 4 autonomous driving trucks in China's heavily populated Zhejiang Province.
In Level 4 autonomous driving, the vehicle handles the majority of driving situations independently, although a human driver can still take control when needed. During the testing phase, self-driving trucks operating on FABU's autonomous driving technology averaged 40-mile (64km) daily round trips along three different routes, with one delivery route passing through 50 intersections, 26 of which were controlled by traffic lights.
The trucks drove both in daylight and at night, and on highways, through tunnels and along residential streets filled with pedestrians, schools and markets.
During the testing period, the autonomous trucks successfully drove over 2,200 miles (3,540km) and delivered over 60,000 parcels during China's peak shopping season, which includes Singles' Day, Christmas and Chinese New Year. Since the self-driving tests were conducted in winter, the Level 4 trucks also had to drive their routes during challenging weather conditions such as rainstorms, snow and fog.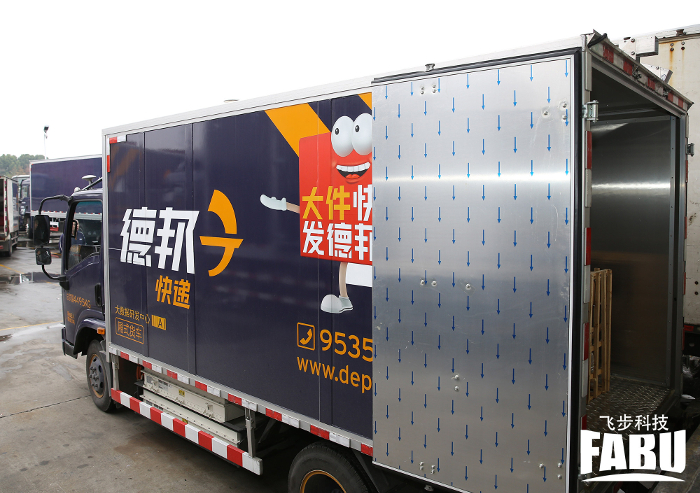 Established in 2017, FABU is developing proprietary technology for advanced driver assistance systems (ADAS) and autonomous driving (AD) vehicles, with its research focus on self-driving technology, artificial intelligence chipsets and intelligent scheduling systems.
The company aims its engineering resources not only on algorithm optimization, but also on building the best silicon hardware from the ground up. FABU is the only AI company in China to build a complete technology closed-loop ecosystem for autonomous driving. The company also has US offices in Arizona and California.
"We are very excited that our technology is at the heart of the first autonomous delivery trucks in China," said Xiaofei He, founder and CEO of FABU. "China Post and Deppon have also been very pleased with the performance of our self-driving technology in their trucks and plan on expanding their autonomous delivery services to 100 routes in the near future.
"With the increase in online shopping and a shortage of truck drivers, these companies believe that self-driving trucks will help them save on operating costs in the long run. They estimate that their initial investments in vehicular hardware systems will be recouped in one year."