One of the leading developers of connected intelligent transportation system (ITS) infrastructure equipment, Applied Information Inc., has announced that its LTE cellular vehicle-to-everything (C-V2X) products are now deployed in more than 500 cities, counties, school districts and states across the USA.
Applied Information's C-V2X system is now providing cellular connectivity to traffic signals, school zone flashing beacons, emergency vehicles and other traffic control devices nationwide. The company's vehicle-to-network (V2N) technology enables drivers, pedestrians and the infrastructure to connect with the free Applied Information TravelSafely smartphone app creating a safer mobility experience. With the connected technology, transportation engineers are empowered to monitor and control their traffic management networks anywhere and anytime with a smartphone or tablet.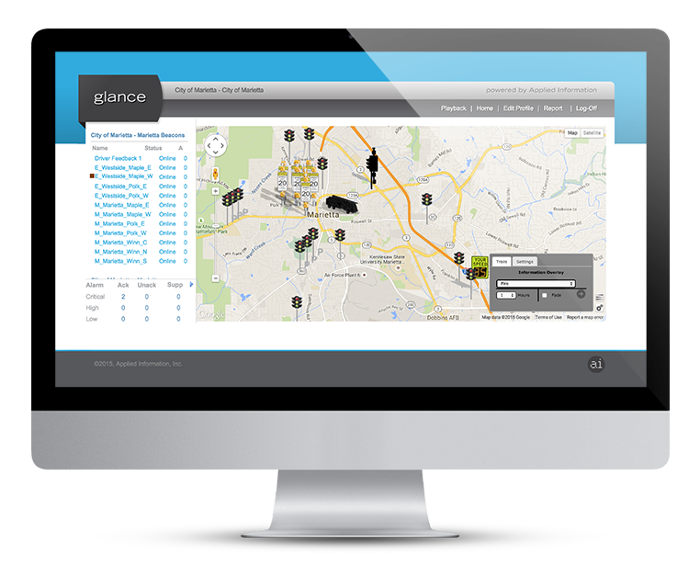 As next-generation networks are rolled out across the country, Applied Information plans to deploy 5G C-V2X to its connected infrastructure technology in 2019, upgrading existing installations as market conditions demand. C-V2X connected infrastructure applications of the company's Glance Smart Cities Supervisory System platform include:
Traffic signals;
Emergency vehicle traffic signal preemption;
Transit bus traffic signal priority;
School zone flashing beacons;
Variable message signs (VMS);
Work zone safety systems.
Designed to save lives, improve traffic, drive commerce, reduce vehicle emissions and help the environment, the cellular connectivity provided by the Applied Information technology enables the infrastructure to communicate with any cloud-connected device.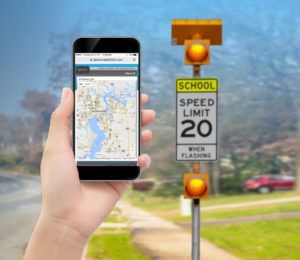 For example, the company's TravelSafely smartphone app connects drivers to the infrastructure, providing the first application of connected vehicle technology using data from multiple infrastructure sources for day-to-day use by the general public. TravelSafely also connects these vehicles to other app users such as pedestrians, cyclists and scooter riders to provide alerts and warning of potential crashes.
"Now is the time for the public and private sectors to invest in deploying connected vehicle infrastructure based on the cellular and Internet-of-Things (IoT) technology that has transformed our lives in the past decade," said Bryan Mulligan, president of Applied Information.
"By incorporating C-V2X technology as standard in all our products, we can achieve the rapid scale that this technology needs to make connected vehicles work. Our current LTE-based C-V2X technology is deployed in more than 10,000 transportation infrastructure devices today. This technology has moved past the pilot program and test phase and is saving lives, improving traffic, driving commerce and helping the environment in communities across the USA. By making all these devices C-V2X enabled, we have already started building the universal connected infrastructure our nation needs."