At the opening ceremony for the long-awaited Intertraffic Amsterdam the winners of the event's prestigious awards were announced. In a packed theatre at RAI Amsterdam the winners of each of the three categories were invited on stage to receive their award. Intertraffic is running from 29 March to 1 April in RAI Amsterdam, The Netherlands.
Making the presentation was chairman of the awards jury Pieter Litjens, who is also managing director of Dutch transport knowledge-sharing platform CROW.
Litjens explained to the audience how he and the international jury of industry experts had met the challenge of whittling a field of over 120 high-quality entries, first down to five nominations in each category, and finally to just one winner for each award.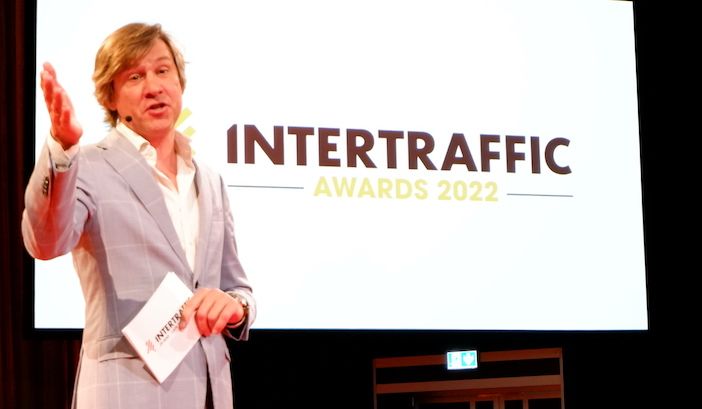 "All the winners have been inspired by tackling problems we face in society," said Litjens. "Whether that's improving traffic safety and reducing fatalities or enabling better use of infrastructure and reducing emissions. All the winners have a drive to improve society and provide it with better solutions."
And the winners are: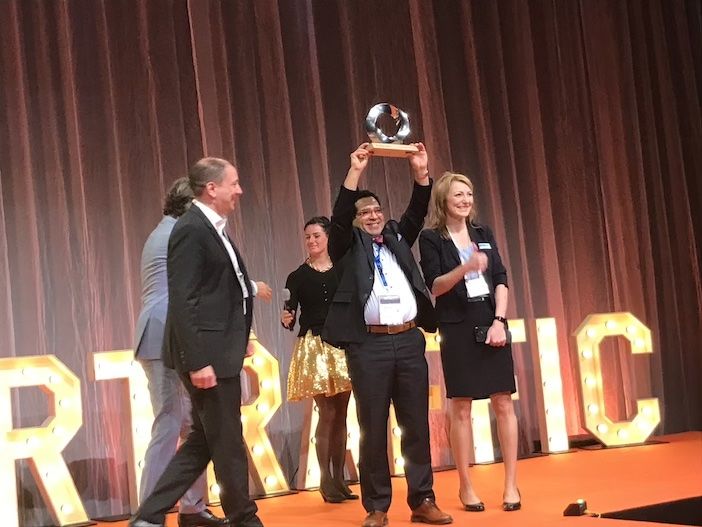 Intertraffic Green Globe Award
WINNER: Traffipole by Jenoptik, Germany
The TraffiPole was the winner in the Green Globe category. Its innovative design which enables ITS hardware to function in hot climates without the need for air-conditioning impressed the judges as a simple, easy-to-deploy concept, with instant benefits in reducing energy consumption, and thus CO2 emissions.
To find out more visit Jenoptik at Intertraffic, stand 01.416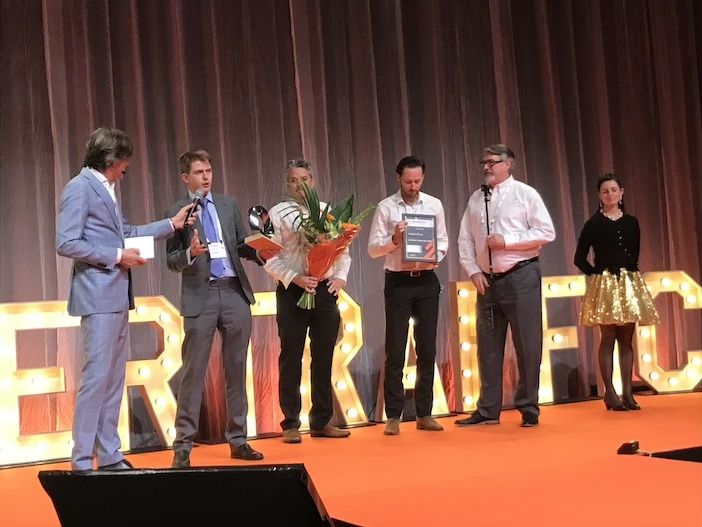 Intertraffic Inspiration Award
WINNER: Acusensus Heads Up by Acusensus, Australia
Acusensus was the first to introduce an automatic detection system that addresses the growing safety problem of mobile phone use at the wheel, and therefore was chosen by the jury as the winner in the Inspiration Award. The jury felt the solution led the field when it first became commercially available at the start of 2020, providing inspiration for enforcement solutions that is still felt today. It richly deserved recognition in these awards as they span four years' worth of entries, due the cancellation of the 2020 awards.
To find out more visit Acusensus at Intertraffic, stand 05.317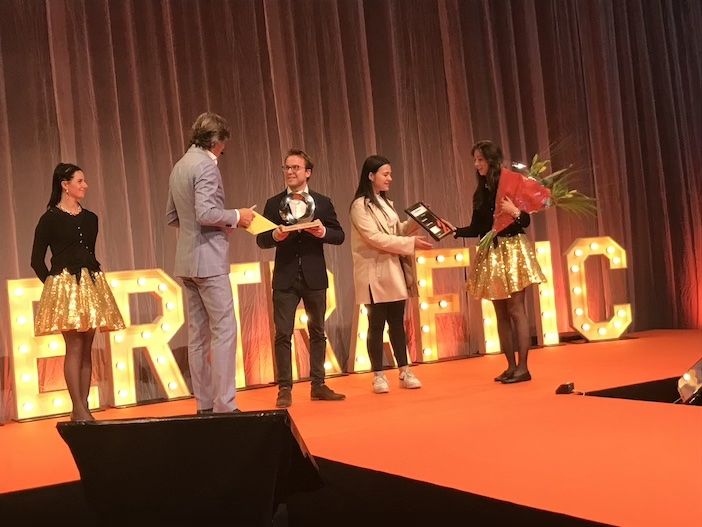 Intertraffic User Experience Award
WINNER: Toogethr Parking by Toogethr, Netherlands
The easy-to-use interface for parking facility owners and customers alike earned Toogethr Parking the User Experience Award. The jury was particularly impressed by dynamic, demand-responsive interface that can also help to enable multi-modal travel and ridesharing. The solution helps organisations and parking operators make more efficient use of existing capacity.
To find out more visit Toogethr at Intertraffic, stand 07.304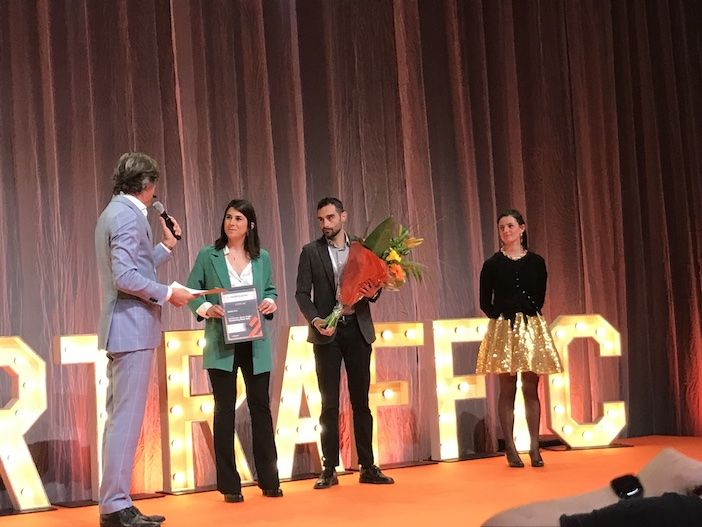 Intertraffic Special Mention
SCReWS by Aisico, Italy
Although not an overall winner in its category the jury felt they had to give a special mention to SCReWS (Save Crash Reinforcing Weak Soil) as it was felt to be a simple yet highly practical and extremely useful solution that could have real safety benefits. The cleverly designed 'screw-in' system means that crash barriers can be installed and withstand the extreme force of an out-of-control vehicle, even where soil is weak.
To find out more visit Aisico at Intertraffic, stand 08.226
Litjens added: "The Intertraffic Awards are such a worthwhile process. They help to focus the industry on improvement and success. And the winners get the extra attention that makes it possible for them to spread their message even further round the world and have the impact they envisaged."
"I think one of the striking things for me was to see the wide variety of applications for the awards," said jury member Margriet van Schijndel-de Nooij, program director for Responsible Mobility at TU Eindhoven. "Seeing how the entries ranged from small traffic innovations to larger safety applications; and also how wide the focus was, from individual end-users, to cities or even large transport companies. Having that full coverage was very nice to see and highly relevant."
The Intertraffic Award 2022 jury:
Pieter Litjens – Director CROW (Chairman of the jury)
Margriet van Schijndel – de Nooij – Program Director Responsible Mobility at TU Eindhoven
Jorrit Weerman – CEO Parking Network
Tom Stone – Editor of TTi and iVT and Intertraffic World Magazine
Adam Hill – Editor of ITS International