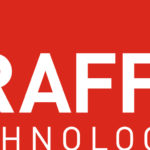 Website Traffic Technologies Ltd
Traffic Hardware and Software Solutions for Smart City and IoT
') } else { console.log ('nompuad'); document.write('') } // -->
') } else if (width >= 425) { console.log ('largescreen'); document.write('') } else { console.log ('nompuad'); document.write('') } // -->
Great Opportunity – Traffic Technologies Group are seeking an experienced DEVS OPS Engineer.
Due to an increase demand in our IoT and Smart City services Traffic Technologies are on the lookout for DEV OPS personnel to provide supplementary support to our TST Smart City Development Team. This role is for an initial three – twelve months and will be based in the Eltham area of Victoria and will be reporting directly to our Smart City Lead. The ideal candidate will have experience with Azure, Docker, Kubernetes or similar and knowledge with CI/CD deployments and other Azure services such as LDAP authentication ARM and Security Management. Must have a flexible approach to working and thrives  within a dynamic and innovative environment.
This is a great opportunity to showcase your skills and play a part in the next evolution of the traffic Technologies Group.