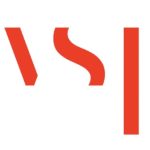 WSP
Job Description
') } else { console.log ('nompuad'); document.write('') } // -->
') } else if (width >= 425) { console.log ('largescreen'); document.write('') } else { console.log ('nompuad'); document.write('') } // -->
Be involved in projects with our Mid Atlantic Traffic Team and be a part of a growing organization that meets our client's objectives and solves their challenges.
At WSP, we are driven by inspiring the right people to be part of our future-focused business objectives. Our devotion to teamwork has allowed us to build communities and expand our skylines. Here at WSP, anything is within our reach- and yours as a WSP employee. Come join us and help shape the future!
WSP is currently initiating a search for a Senior Traffic Engineer. This position could work out of our Virginia Beach or Richmond office.
Duties And Responsibilities

Serve as Project Lead for the design, management and delivery of traffic engineering projects
Develop concept level to final design traffic control device plans for construction/advertisement
Perform traffic operations/safety/capacity studies
Talent is the essence of meeting our client's objectives, goals and challenges. If this sounds like a fit for you, we'd love to have that first discussion of you joining our team.
Minimum qualifications

Bachelor's degree in Civil Engineering
5 to 7 years of experience in a related traffic engineering position
Experience with traffic control device design in signing, pavement markings, signals, lighting, maintenance of traffic and ITS design
Experience with Advanced Transportation Management Systems (ATMS) and Advanced Traffic Signal Controllers (ATC) including the development of a Concept of Operations
Experience with traffic safety, operations and capacity analyses, signal optimization, corridor studies, and use of traffic simulation modeling (Vissim experience a plus)
Special provisions, RFP and cost estimate development
Strong communications skills and the ability to work on a team and perform projects with guidance and mentoring
Preferred Qualifications

Hands-on experience with CADD software, including the most recent version of MicroStation and traffic engineering software such as GuidSign, SignCAD, HCS+, Synchro/Sim Traffic, VISSIM and ArcGIS
VA PE registration