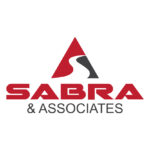 Website Sabra & Associates, Inc. Sabra & Associates, Inc.
Sabra & Associates, Inc.
Sabra & Associates, Inc. with offices in Maryland, Washington D.C., and Virginia is a multi service civil engineering company. We provide civil engineering services to DOTs and other public agencies throughout the Mid-Atantic region of the United States. Our entry level engineers work closely with senior engineers on a variety of projects and are exposed to many different aspects of civil engineering. Current openings are in our Maryland and DC offices.
Duties of the Position:
Assist our Project Engineers and Managers on a variety of tasks, including transportation planning studies, traffic operations analysis, traffic engineering design plans and preliminary engineering design
Support projects for all modes of travel including highway, bus, rail, bicycle and pedestrian in urban, suburban and rural environments
Work in a team environment on large and small projects for a variety of clients
Utilize Microstation in preparation of design plans for traffic control devices, including traffic signals, signing and pavement markings, temporary traffic control, lighting, and Intelligent Traffic Systems (ITS)
Compile transportation/ traffic data and perform analytics on big data sets for operations, safety, traffic and transit projects using GIS and other spatial analysis tools
Perform traffic analysis, signal timing optimization and field inventories of traffic controls and measurements of traffic flows
Utilize Synchro, VISSIM and other traffic analysis/simulation tools to perform traffic modeling and simulations
Prepare technical reports and presentations
Knowledge, Skills & Minimum Requirements:
Bachelor of Science degree in Civil Engineering from an accredited University
EIT Certification
Experience or willingness to learn Microstation, VISSIM, and Synchro
Good written and oral communication skill
Ability to learn quickly
Great team player
Compensation:
Salary commensurate with education level, previous experience including internships, and certifications
Benefits include 3 weeks leave time, profit sharing 401K, Bonus, and 100% paid medical, vision, dental, life, and disability insurance. (individual)
Progressive working environment
Qualified applicants should respond, with resume and cover letter, to position T1905 at:
Sabra & Associates, Inc.
Attention: Human Resources
7055 Samuel Morse Drive, Suite 100
Columbia, MD 21046
careers@sabra-associates.com