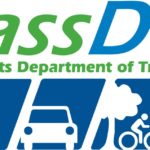 Website MassDOT
Highway Traffic Inspector II – (190001EF)
Description
') } else { console.log ('nompuad'); document.write('') } // -->
') } else if (width >= 425) { console.log ('largescreen'); document.write('') } else { console.log ('nompuad'); document.write('') } // -->
This position will be assigned to the Field Office in Palmer located at 1 Blanchard Street.
The incumbent of this position will be expected to travel to locations, statewide, in order to collect traffic data.
1. Installs and maintains traffic recording equipment to collect traffic volume, speed, classification and weight data
2. Prepares drawings to illustrate traffic study observations and indicate proposed traffic recording device locations
3. Maintains records and prepares reports
4. Ability to use various equipment, applications and any other technology needed to support the Traffic Date Collection (TDC) program.
If you have any questions regarding this position, please contact Alvin Rivera, Human Resources, at 857-368-8558.
Qualifications
First consideration will be given to those applicants that apply within the first 14 days.
Minimum Entrance Requirements:
Applicants must have at least one year of full-time or equivalent part-time, professional or technical experience in traffic engineering work.
Special Requirements:
Possession of a current and valid Massachusetts Class 3 Motor Vehicle Operator's License.
All job applications must be submitted online through MassCareers to be considered. If you need an accommodation to complete the application electronically, please contact the ADA Coordinator, Rita DiNunzio, at 857-368-8738.
An Equal Opportunity / Affirmative Action Employer.  Females, minorities, veterans, and persons with disabilities are strongly encouraged to apply.