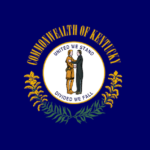 Commonwealth of Kentucky
Description
') } else { console.log ('nompuad'); document.write('') } // -->
') } else if (width >= 425) { console.log ('largescreen'); document.write('') } else { console.log ('nompuad'); document.write('') } // -->
The Kentucky Transportation Cabinet's mission is to provide a safe, efficient, environmentally sound and fiscally responsible transportation system that delivers economic opportunity and enhances the quality of life in Kentucky.
The Highway Traffic Technician will be responsible for performing maintenance and installation work as part of the traffic signal and lighting crew for over 550 electrical devices across 12 counties in District Seven.
Beginning a career with the Kentucky Transportation Cabinet as a Highway Traffic Technician will allow you to expand your learning potential on a regular schedule, while providing a steady paycheck and benefits.
Responsibilities may include, but are not limited to:
Performing duties in the installation, maintenance, or repair of electrical devices including signals, lighting, flashing beacons, school flashers, and other electrical devices.
Setting up and inspecting traffic control per established safety procedures.
Inspect condition of equipment in existing signals, troubleshoot malfunctions, and recommend necessary repairs.
Maintain good records of equipment, materials, and work orders. Assist in monthly inventory.
Talk to the public, contractors, and other agencies regarding signals and lighting under state responsibility.
Respond to emergency calls.
Drive and operate basic equipment such as bucket trucks needed to install or repair electrical devices. Maintain Class A CDL.
Minimum requirements
Education: High school graduate
Experience, training and skills: Must have one year of experience in electrical or electronic installation or electrical or electronics maintenance work. Vocational or technical training in electricity, electronics or a related field will substitute for the experience on a year-for-year basis.
Special requirements: Must possess a valid driver's license prior to appointment in this classification. In addition to the previously described qualifications, an employee in this classification must furnish the agency's appointing authority within six months of appointment into the job class documentation that he or she possesses a valid Class A commercial driver's license. http://transportation.ky.gov/drlic. Must maintain any required licensure(s), certification(s), or other credentials for the length of employment in this classification. Employing agency is responsible for ensuring employee possesses and maintains required licensure(s), certification(s) or other credentials.
Working Condition: Incumbents in this job title typically perform their work at various locations throughout the district or at a highway traffic facility. You must be able to work extended hours and when necessary during inclement weather.
Probationary period: This job has an initial and promotional probationary period of 6 months. For additional information, refer to: http://www.lrc.ky.gov/kar/101/001/325.pdf

If you have questions about this advertisement, please contact Daniel Kucela at Daniel.kucela@ky.gov or 859-246-2355 .
The Common Wealth of Kentucky is an equal opportunity employer.