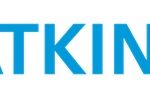 Website Atkins/SNC
NC-Lavalin's Atkins business is one of the world's most respecte
') } else { console.log ('nompuad'); document.write('') } // -->
') } else if (width >= 425) { console.log ('largescreen'); document.write('') } else { console.log ('nompuad'); document.write('') } // -->
SNC-Lavalin's Atkins business is one of the world's most respected design, engineering and project management consultancies. SNC-Lavalin's Atkins business has been providing infrastructure planning, engineering, construction, environmental consulting, urban planning, architecture, and program management services to public and private clients across the United States for more than 50 years.
SNC-Lavalin's Atkins business was ranked as the world's 3rd largest global design firm by ENR in 2018 with nearly 55,000 employees worldwide. We have the depth and breadth of expertise to respond to the most technically challenging and time-critical infrastructure projects and the urgent transition to a low-carbon economy.
SNC-Lavalin Atkins business seeks an energetic and highly motivated self-starter to join our Raleigh office as anITS Engineer.
MAJOR FUNCTION/ROLE
Under supervision, applies knowledge of Intelligent Transportation Systems (ITS) technology to the investigation of transportation planning, engineering and operational needs and problems, the coordination of ITS project activities, and the preparation of preliminary plans and documents. Carries out job functions within small, project-oriented, multidisciplinary teams of ITS professionals and supports direct interaction with clients within the context of project progress meetings, design reviews, and project production and delivery. Major results expected include high-quality written, verbal and graphical deliverables in the form of operational concepts, technology reviews, designs and specifications.
JOB DUTIES
Assignments have clear and specified objectives and require the investigation of a defined number of variables. Duties usually include the following:
Applies general ITS planning and engineering principles to solve specific ITS-related problems.
Manage overall design and philosophy of creating networking architecture related to interconnection of ITS devices, disparate networks, and remote locations.
Assists in the design and development of ITS concepts, including requirements analysis, technology review and selection, development and communication of operational concepts, specifications development, and testing.
Develops preliminary concepts and/or specifications.
Researches feasibility of alternative approaches, technology capabilities, previous experiences with ITS deployments, cost benefits, and client/regulatory agency specifications.
Writes reports, participates in presentations, discusses concepts and deliverables with clients, and participates in quality-control checks.
Performs other such duties as the supervisor may from time to time deem necessary.
EDUCATION AND EXPERIENCE
B.S. degree in Civil Engineering or an ITS-related subject such as Computer Science, Electrical Engineering, Transportation Planning, Economics, Business, Law, or Information Technology, plus two years relevant experience providing exposure to information and communication technologies, including fiber optic communication design, video systems engineering, traveler information, electronic payment, or traffic control systems. ITS-related Master's degree can substitute for one year of experience
SPECIAL SKILLS
Good technical writing, analytical and communications skills essential, including ability to present concepts verbally. Working knowledge of Microsoft Office products, including Word, PowerPoint, Excel, and Access is desired. Familiarity with the use of Microsoft Outlook or equivalent e-mail program is desired as well as the use of Internet and other information processing and storage techniques to support research of alternatives and the definition of designs and concepts.
PROFESSIONAL REGISTRATIONS
EI/EIT is preferred
CCENT or CCNA is preferred
Atkins offers its employees a robust rewards package which includes: a competitive salary; a broad benefits package including medical/RX, dental, vision, life, disability, legal, hospitalization and other valuable voluntary options; generous time-off programs; flexible work schedules; 401(k) with employer match; professional and career development opportunities through our corporate university, as well as a highly-regarded tuition reimbursement program; and an unmatched culture focused on client-service, quality, and tireless pursuit of excellence in all we do. Atkins is an equal opportunity, drug-free employer committed to diversity in the workplace. EOE/Minorities/Females/Vet/Disability.
Please view Atkins Equal Opportunity Statement here:
http://careers.atkinsglobal.com/File.ashx?path=Root/Documents/north-america-welcome-new-employee/Equal_Opp_Stmt.pdf
SNC-Lavalin cares about your privacy. SNC-Lavalin and other subsidiary or affiliated companies of SNC-Lavalin (referred to throughout as "SNC-Lavalin") are committed to protecting your privacy.
Please consult our Privacy Notice to know more about how we collect, use and transfer your Personal Data.
By submitting your personal information to SNC-Lavalin, you confirm that you have read and accept our Privacy Notice.