AASHTO looks at technology to help with winter road management
AASHTO has just released this video outlining some of the challenges facing US state DOTs in managing roads in winter weather, during the 2017-2018 season. The fast half of the video has some weather predictions, while the second half (from 3:00) outlines Integrated Mobile Observation (IMO) systems, which use state vehicles and roadside stations to monitor and report conditions for more effective winter maintenance.
December 2017
World-first: demonstration of an autonomous car at 40mph in heavy snow
Here, the VTT Technical Research Centre of Finland demonstrates Marrti, the RobotCar, driving at 40mph (64l.3 km/h) in snowy conditions – and without the use of road markings. To help it detect objects, Marrti uses accurate positioning, an inertia unit, cameras and laser scanners for obstacle detection. To read our full report on the demonstration. click here.
December 2017
Could Mercedes AA Class do away with the need for EV charging infrastructure?
Road authorities may be rejoicing at the launch of the Mercedes AA Class – as it is claimed it will do away with the need for costly charging infrastructure…
December 2017
Donald Shoup gets animated
The world's leading researcher into the economics of parking, Donald Shoup, reached a milestone in his career when he became a cartoon character in a short for the hit US TV show Adam Ruins Everything. This neatly describes his theories in just two minutes. For an exclusive interview with Shoup don't miss the 2018 edition of Intertraffic World magazine, click here.
December 2017
Google Wind has implications for road weather systems
Instead of reacting to weather conditions affecting roads, Google Wind could be ushering in an era where we are able to directly control the weather and make our roads safer. Google made this announcement in time for April 1st, 2017.
December 2017
Invisible driver prank reveals public reaction to autonomous vehicle technology
While this prank – where a man dressed up as a car seat to make it look as though there was no driver at the wheel of his car – has very little to do with actual autonomous vehicle technology, it does reveal that the public is perhaps ill prepared for the advent of such vehicles.
December 2017
New technology used for underwater bridge inspections
BridgeCat allows road and infrastructure authorities to conduct underwater surveys of bridges. The vehicle/tool is the result of a collaboration between the UK's Cumbria County Council, the Department for Transport and technology consultation company Gaist Solutions.
December 2017
Smart city solutions in Edmonton, Canada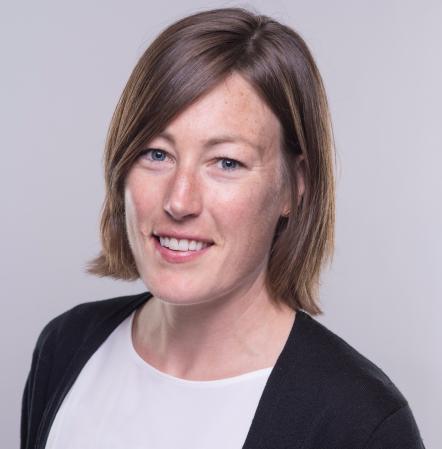 Erin Toop, a supervisor in the city planning branch of the City of Edmonton, Alberta, is one of this month's interviewees on the ITE Talks Transportation podcast. In this clip, Toop explains to Bernie Wagenblast about the various smart city solutions the Canadian city is introducing to help manage road use more effectively. To hear the full interview click here.
December 2017
Video & Audio Archives
December 2018 (4 articles)
November 2018 (8 articles)
October 2018 (8 articles)
September 2018 (11 articles)
August 2018 (10 articles)
July 2018 (8 articles)
June 2018 (3 articles)
May 2018 (7 articles)
April 2018 (6 articles)
March 2018 (10 articles)
February 2018 (6 articles)
January 2018 (5 articles)
December 2017 (8 articles)
November 2017 (11 articles)
October 2017 (10 articles)
September 2017 (5 articles)
August 2017 (7 articles)
July 2017 (8 articles)
June 2017 (12 articles)
May 2017 (7 articles)
April 2017 (7 articles)
March 2017 (11 articles)
February 2017 (7 articles)
January 2017 (5 articles)
December 2016 (6 articles)
November 2016 (7 articles)
October 2016 (8 articles)
September 2016 (8 articles)
August 2016 (7 articles)
July 2016 (7 articles)
June 2016 (7 articles)
May 2016 (9 articles)
April 2016 (9 articles)
March 2016 (11 articles)
February 2016 (8 articles)
January 2016 (5 articles)
December 2015 (6 articles)
November 2015 (8 articles)
October 2015 (11 articles)
September 2015 (8 articles)
August 2015 (8 articles)
July 2015 (7 articles)
June 2015 (8 articles)
May 2015 (6 articles)
April 2015 (17 articles)
March 2015 (6 articles)
February 2015 (7 articles)
January 2015 (6 articles)
Festive Fun
(5 articles)