SPECIAL REPORT: Increase in drone usage by state DOTs across the USA
This new report from AASHTO (American Association of State Highway and Transportation Officials) gives an overview of increasing usage and testing of unmanned aerial vehicles (UAVs), or drones, by transportation departments across the USA. A survey carried out in March 2016 found DOTs testing drones for a huge variety of functions, including bridge surveys, assessing road damage and even calculating ice flows in rivers. To read our full article about how drones are being used in state DOTs click here.
March 2016
TRB executive director Neil Pedersen outlines concerns for future of transportation
The executive director of the USA's Transportation Research Board (TRB), Neil Pedersen, has set out his concerns for the future of the industry. On his radar are disruptive trends such as driverless cars and 'smart' taxi services such as Uber and Lyft. He also places great emphasis on the need to build resilience into networks, reduce road deaths and increase funding.
March 2016
London Street Types project set to revolutionize road management
A groundbreaking project by Transport for London (TfL), that reclassifies every road in the city according to its usage, is nearing completion. This new video explains how it is set to completely change the way in which traffic managers and real-estate developers think about roads, with the aim of allowing for smarter, more efficient usage of the network.
March 2016
New CMU project paves the way for roads to be assessed by cheap, consumer camera devices
Smartphones and cost-effective personal camera devices could be used as tools for road inspections and reporting infrastructure problems, thanks to research currently underway at Carnegie Mellon University (CMU). This video shows Christoph Mertz, a senior project scientist at CMU's Robotics Institute, exploring how real-time data from roads can be collected from vehicles mounted with cameras or smartphones. In two simple steps, the technology collects images and videos before identifying which areas of the road need further attention. To read our full article about the project click here.
March 2016
Scania trucks use IoT technology in The European Truck Platooning Challenge
The European Truck Platooning Challenge, which runs from March 29 to April 6, will involve groups of automated trucks, installed with V2V technology, driving from various starting points in Europe, to Rotterdam in The Netherlands. As part of the Challenge, Scania, one of several stakeholders taking part, will see three of their extra-long trucks departing from their headquarters in Södertälje, Sweden, to drive in a close convoy to their destination. This video shows how 'connected' IoT technology will be used to maximise the safety of the trucks, and reduce fuel consumption, on their journey. To read our full report on Scania's plans for the Challange click here.
March 2016
EXCLUSIVE: Why the self-driving revolution is close at hand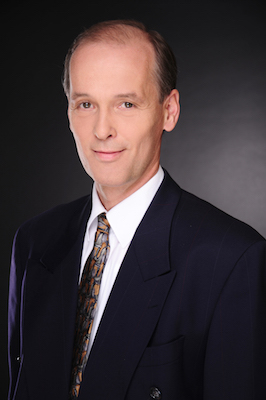 Dr Alexander Hars (left), editor of Driverless Car Market Watch (www.driverless-future.com) believes the uptake of autonomous vehicles will be faster than for any proceeding automotive technology. To find out why click on the 'play button' below to hear highlights of his recent chat with Traffic Technology Today, introduced by Bernie Wagenblast. To read the whole interview, along with an opposing view put by Victoria Transport Policy Institute's Todd Litman – and to make your own opinion known in our online poll – don't miss the latest in our Big Debate series, just click here.
March 2016
How 'energy sharing' via EV batteries could transform traffic management
This video outlines Nissan's radical vision of a future where electric vehicles not only charge autonomously, but also share excess power in their batteries with private homes and the wider power network. It's an idea that could completely transform the way cities are designed and traffic is managed, and could be the solution to the age-old problem of finding an efficient way to store excess off-peak power for later use. It's just one way in which autonomous vehicle technologies could provide benefits way beyond transportation. Hear more of the latest autonomous-vehicle research from the world's leading experts at the Autonomous Vehicle Test & Development Symposium 2016. To book your delegate pass click here.
March 2016
Senior staff from New Jersey DOT reveal their methods for creating more resilient networks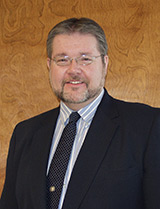 Bernie Wagenblast, of our associate webcaster Transportation Radio, recently spoke to C William (Bill) Kingsland, Assistant Commissioner for Transportation Systems Management in the New Jersey DOT, about the importance of building resiliency into transportation networks. Kingsland highlights the need for a systematic response to emergencies that can be implemented by any member of staff, and talks about the new technologies that are helping to make such systems more effective. To hear the full interview click the play button below. For more from Transportation Radio, including a chat with Eric Daleo, Senior Director of NJ Transit's Resilience Program click here.
March 2016
New spherical concept tire for autonomous vehicles
This week (ends 4 March), at the Geneva Motor Show, Switzerland, Goodyear showcased their Eagle-360 concept tire. The spherical tire would communicate with semi-autonomous and autonomous vehicle systems to provide ultimate maneuverability, connectivity and biomimicry to increase safety. Embedded sensors would communicate road and weather conditions to the vehicle control system and other nearby cars, while tread and tire pressure monitoring technology would regulate the wear of the 360-degree tire to extend mileage. Read our full report on Goodyear's Eagle-360 and IntelliGrip concept tires click here.
March 2016
The Google real-world AV testing that recently caused a minor collision
This video explores how Google is testing and developing its self-driving cars. It was recently announced that during a test drive in February, similar to the one in this video, a self-driving Google-car error caused a minor collision with a bus in California. It is the first time that Google has accepted 'some responsibility' for a crash involving one of its AVs. For our full report on the incident, click here.
March 2016
AASHTO launches America's Transportation Awards 2016
The American Association of State Highway and Transportation Officials (AASHTO) is now accepting nominations for America's Transportation Awards 2016. The three categories are: 1) Quality of Life & Community Development; 2) Best Use of Innovation; 3) Under Budget. After a series of regional heats throughout the summer, the winners of the two main accolades – The National Grand Prize and the People's Choice Award – will be announced at the AASHTO Annual Meeting in Boston, November 11-15. For more details on how to enter click here.
March 2016
Video & Audio Archives
December 2018 (4 articles)
November 2018 (8 articles)
October 2018 (8 articles)
September 2018 (11 articles)
August 2018 (10 articles)
July 2018 (8 articles)
June 2018 (3 articles)
May 2018 (7 articles)
April 2018 (6 articles)
March 2018 (10 articles)
February 2018 (6 articles)
January 2018 (5 articles)
December 2017 (8 articles)
November 2017 (11 articles)
October 2017 (10 articles)
September 2017 (5 articles)
August 2017 (7 articles)
July 2017 (8 articles)
June 2017 (12 articles)
May 2017 (7 articles)
April 2017 (7 articles)
March 2017 (11 articles)
February 2017 (7 articles)
January 2017 (5 articles)
December 2016 (6 articles)
November 2016 (7 articles)
October 2016 (8 articles)
September 2016 (8 articles)
August 2016 (7 articles)
July 2016 (7 articles)
June 2016 (7 articles)
May 2016 (9 articles)
April 2016 (9 articles)
March 2016 (11 articles)
February 2016 (8 articles)
January 2016 (5 articles)
December 2015 (6 articles)
November 2015 (8 articles)
October 2015 (11 articles)
September 2015 (8 articles)
August 2015 (8 articles)
July 2015 (7 articles)
June 2015 (8 articles)
May 2015 (6 articles)
April 2015 (17 articles)
March 2015 (6 articles)
February 2015 (7 articles)
January 2015 (6 articles)
Festive Fun
(5 articles)