USDOT FWHA discuss ITS technology research
In this video, the US Department of Transportation's Federal Highway Administration (FHWA) give an overview intelligent transportation systems (ITS) research that could ultimately help to improve safety and mobility on US road networks.
December 2018
UK's Met Office explains how weather data is used to keep roads safe
Highways England have released a series of videos as part of Vlogmas, their festive initiative. Here, Aiden McGivern, senior weather presenter at the UK's Met Office, explains how weather data is collected in order to ensure safety for road users.
December 2018
OkDOT director reflects on bridge upgrade plan
Mike Patterson, director of the Oklahoma Department of Transportation (OkDOT) speaks to the American Association of State Highway and Transportation (AASHTO) about his agency's efforts to upgrade thousands of bridges across the state.
December 2018
AASHTO executive director reveals how the FHWA has evolved during past 44 years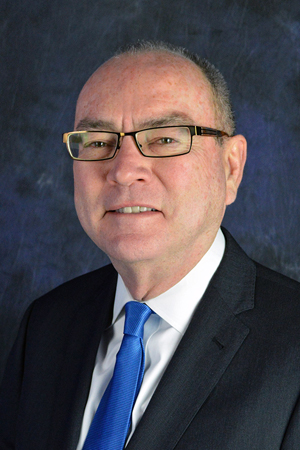 Frederick G "Bud" Wright, executive director of the American Association of State Highway and Transportation Officials (AASHTO), has announced that he will retire at the end of 2018. He recently joined Bernie Wagenblast on the ITE Talks Transportation podcast and looked back on how the Federal Highway Administration has shifted its focus from road construction to managing existing assets more efficiently. To hear the full and wide-ranging interview and others in the podcast series, click click here.
December 2018
EXCLUSIVE: Saudi government seeks new traffic technology partners at Gulf Traffic 2018
The government of Saudi Arabia had a strong presence at this week's (December 4-6) annual Gulf Traffic event in Dubai. Deputy minister for roads and maintenance Tarek Al Shami explains to Traffic Technology Today that they are hoping to find new technology partners to help improve road safety in the kingdom.
December 2018
How SAE levels of automation are impacting present and future traffic
This short animation explains the five SAE (Society fo Automotive Engineers) levels of vehicle autonomy – and how they are changing the face of traffic as we know it.
December 2018
Video & Audio Archives
December 2018 (6 articles)
November 2018 (8 articles)
October 2018 (8 articles)
September 2018 (11 articles)
August 2018 (10 articles)
July 2018 (8 articles)
June 2018 (3 articles)
May 2018 (7 articles)
April 2018 (6 articles)
March 2018 (10 articles)
February 2018 (6 articles)
January 2018 (5 articles)
December 2017 (8 articles)
November 2017 (11 articles)
October 2017 (10 articles)
September 2017 (5 articles)
August 2017 (7 articles)
July 2017 (8 articles)
June 2017 (12 articles)
May 2017 (7 articles)
April 2017 (7 articles)
March 2017 (11 articles)
February 2017 (7 articles)
January 2017 (5 articles)
December 2016 (6 articles)
November 2016 (7 articles)
October 2016 (8 articles)
September 2016 (8 articles)
August 2016 (7 articles)
July 2016 (7 articles)
June 2016 (7 articles)
May 2016 (9 articles)
April 2016 (9 articles)
March 2016 (11 articles)
February 2016 (8 articles)
January 2016 (5 articles)
December 2015 (6 articles)
November 2015 (8 articles)
October 2015 (11 articles)
September 2015 (8 articles)
August 2015 (8 articles)
July 2015 (7 articles)
June 2015 (8 articles)
May 2015 (6 articles)
April 2015 (17 articles)
March 2015 (6 articles)
February 2015 (7 articles)
January 2015 (6 articles)
Festive Fun
(5 articles)